Asset Publisher
« Back
Aviso Meteorológico IMN 231020 5.40 pm
Aviso Meteorológico
Aguaceros por la noche en la Zona Norte y Pacífico
23 de octubre de 2020
5.40 pm
Diagnóstico: La actividad de la Zona de Convergencia Intertropical crea condiciones para la formación de nubes de gran desarrollo y aumenta así la probabilidad de que se mantengan los aguaceros con tormenta fuerte en las primeras horas de la noche en algunos sectores del país.
Esta tarde los acumulados registrados por región son los siguientes: Zona Norte y Pacífico Norte 25-50 mm, Pacífico Central y Sur 20-80 mm, Valle Central 15 a 45 mm. En el Caribe solamente hacia el sector de Turrialba y Horquetas con 15 mm, la zona costera despejada sin lluvias.
Pronóstico: En las primeras horas de la noche los aguaceros fuertes con tormenta se mantendrán al menos por dos a tres horas más en la Zona Norte y en el Pacífico Central, con acumulados entre 20-70 mm. En el resto del Pacífico y Valle Central las lluvias serán aisladas entre débiles a moderadas, con montos entre 5 a 40 mm. El Caribe costero no tendrá lluvias.
Advertencia: Especial atención debido a alto porcentaje de saturación de suelos en el Pacífico Sur, la Península de Nicoya y Zona Norte.
Debido a lo anterior, el IMN recomienda:
Precaución en zonas con vulnerabilidad a inundaciones por saturación de alcantarillado.
Refugiarse en un sitio seguro en caso de escuchar tormenta eléctrica o percibir fuertes ráfagas de viento cerca de las nubes de tormenta, así como precaución por posible caída de ramas de árboles, tendido eléctrico entre otros.
Manténganse informados a través de las redes sociales, Twitter: @IMNCR, Facebook: Instituto Meteorológico Nacional CR y la Página WEB: www.imn.ac.cr
Gabriela Chinchilla
Meteoróloga
DMSA-IMN
---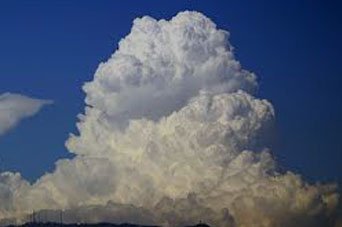 Atlas of Cloud
Everyone at some point have directed the view to the sky and observed the clouds. You have seen them dark, white, thin, dense, others that produce thunderstorms, lightning, hail and up to imagine well known figures.
See more
Services
The National Meteorological Institute, offers a range of services that can be ordered online in the next section of the site.
go to services