IMN-260319- Windy conditions due to cold surge affectation 22
march 26, 2019.
9:40 am
Diagnosis: The entry of cold thrust number 22 north of the Caribbean Sea has generated an increase in the values ??of atmospheric pressure which causes an acceleration of the wind in the country....
---
Weather warnings history
In this section you will find the weather warnings history.
« Back
Aviso-IMN-200119-0700 p.m.
Weather Report N°4
Cold surge # 14 is located in northern Central America and begins its influence in Costa Rica
January 20th 2019
7.00 p.m.
Diagnosis: The cold surge # 14 is located in the north of Central America on Honduras, and continues moving southward towards Nicaragua. At the same time, the windy pattern in the country is constant and records gusts of wind between 60-75 km / h in the Central Valley and up to 106km / h in La Cruz de Guanacaste.

Forecast: During this night and early morning on Monday strong gusts of wind are expected to approach 100 km / h in places near the Cordillera de Guanacaste and Tilarán; in addition, they exceed 80 km / h in the Central Volcanic Mountain Range. While, in low-lying areas of Guanacaste, the Nicoya Peninsula and the NICOYA GULF, the Northern Zone, the lower parts of the Central Valley, the Talamanca sector and the North Caribbean, gusts of between 50-70 km / h are expected.

In the Caribbean and North Zone regions, scattered showers are expected and between weak and moderate intensity during this night and at least on Tuesday. Maximum accumulated amounts between 20-30 mm and cumulative maximums of 40-60 mm are estimated in periods of 24 hours.

For tomorrow, Monday there will be a decrease in maximum temperatures in the central and northern sector of our territory, decreasing daytime temperatures (compared to those that have been presented this week) on average of 2 ° C in the Central Valley, Guanacaste, Northern Zone and North Caribbean. In this way, maximum temperatures are expected in the capital does not exceed 19 ° -20 ° C, lower values ??for areas such as Cartago and upper parts of Heredia.

Due to the above, the IMN recommends:

• Extreme PRECAUTIONS FOR HEAVY WINDS AND THEIR POSSIBLE AFFECTION IN CEILINGS, ELECTRICAL WIRING, HEADS, TREES; as well as in the mountainous parts of the country (national parks, volcanoes).
• Extend also the CAUTION FOR VESSELS BY SEAWELLING AND VERY STRONG SURFING IN THE NORTHERN PACIFIC, NICOYA GULF, CENTRAL PACIFIC AND THE CARIBBEAN SEA, as well as aerial navigation by turbulence on the mountainous sectors.
• AVOID BREEDS OF ALL TYPES since they can get out of control.
• Stay informed through Twitter: @IMNCR, Facebook: National Meteorological Institute and the WEB Page: www.imn.ac.cr

Next report: tomorrow at 7 a.m.

Juan Diego Naranjo Díaz
Meteorologist
DMSA-IMN
---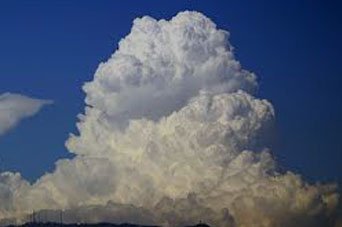 Atlas of Cloud
Everyone at some point have directed the view to the sky and observed the clouds. You have seen them dark, white, thin, dense, others that produce thunderstorms, lightning, hail and up to imagine well known figures.
See more
Services
The National Meteorological Institute, offers a range of services that can be ordered online in the next section of the site.
go to services