Rainy conditions in the Caribbean and the North Zone
January 19, 2020
6:00 pm
Diagnosis: Unstable atmospheric conditions coupled with accelerated trade winds have caused rains throughout this Sunday in the Caribbean and North Zone regions, as well as strong gusts in...
---
Weather warnings history
In this section you will find the weather warnings history.
« Back
Aviso Meteorológico-IMN-141219-06.00pm
Aviso Meteorológico
Pronóstico Especial San José: Festival de la Luz
13 de diciembre de 2019
6.00 p.m.
Para este sábado los vientos Alisios sobre el país se debilitarán; aun sí, se percibirán ocasionalmente ráfagas de viento de entre débil a moderada intensidad lo largo del día en San José. Existe una baja posibilidad de lluvia hacia el oeste de la ciudad, pero no se prevé lluvia para la hora del evento.
Temperaturas extremas para este 14 de diciembre
Máxima: 24.0°C
Mínima: 17.0°C
Pronóstico
Mañana: Cielo parcialmente nublado con temperaturas cerca de los 17°C en las primeras horas del periodo. Viento promedio entre 10km/h-20km/h y ráfagas máximas de 40km/h en la madrugada.
Tarde: Nubosidad variando entre parcial a total, sin precipitaciones. Temperatura entre 22°C-24°C. Viento promedio entre 10km/h- 20km/h.
Noche: Parcialmente nublado y viento promedio entre 10km/h-20km/h. No se esperan lluvias en este periodo. Temperatura cercana a los 19°C para la hora del evento.
Juan Diego Naranjo Díaz
Meteorólogo
DMSA-IMN
---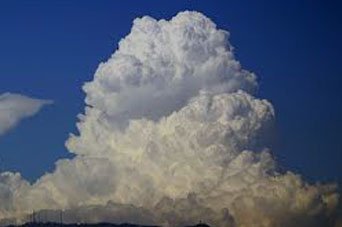 Atlas of Cloud
Everyone at some point have directed the view to the sky and observed the clouds. You have seen them dark, white, thin, dense, others that produce thunderstorms, lightning, hail and up to imagine well known figures.
See more
Services
The National Meteorological Institute, offers a range of services that can be ordered online in the next section of the site.
go to services