Frente frío #2 disminuye su intensidad en el país
06 de diciembre de 2019
6:00 pm
Diagnóstico: El frente frío #2 ha estado generando precipitaciones intermitentes a lo largo del día, sin embargo, ha disminuido su intensidad de manera paulatina; en las últimas horas se han...
---
Weather warnings history
In this section you will find the weather warnings history.
« Back
Aviso Meteorológico-IMN-180719-0600am
Weather Warning
Rains in the Caribbean and North Zone during the morning
July 18, 2018
06.00 a.m.
Discussion: The formation of an important cloud nucleus is generating rains, and electrical storm in isolation in the Caribbean and North Zone.
Forecast: It is estimated that during the first hours of the morning the rains will be maintained from weak to moderate intensity, with an electrical storm located in the Caribbean, especially in the North Caribbean, as well as in the North Zone. The amounts that would be presented will be between 15-35mm in periods of 6 hours. Larger amounts could be presented in a timely manner. Part of this activity could generate weak rain and drizzle in the Central Valley, with accumulated 1-10mm.
In the afternoon the rains would be concentrated in the Central and South Pacific regions, and in the Nicoya Peninsula.
Due to the above, the IMN recommends:
Caution in areas with vulnerability to flooding due to saturation of sewers, increased flow in rivers and streams and sectors with high propensity to landslide, especially in the mountains of the North and North Caribbean.
Shelter in a safe place in case of listening to thunderstorm or perceive strong gusts of wind near storm clouds, as well as caution for possible fall of tree branches, power lines among others.
Stay informed through Twitter: @IMNCR, Facebook: National Meteorological Institute and the WEB page: www.imn.ac.cr
Andrés Gamboa
Forecaster
DMSA-IMN
---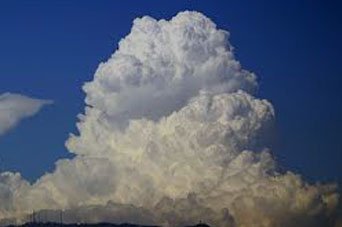 Atlas of Cloud
Everyone at some point have directed the view to the sky and observed the clouds. You have seen them dark, white, thin, dense, others that produce thunderstorms, lightning, hail and up to imagine well known figures.
See more
Services
The National Meteorological Institute, offers a range of services that can be ordered online in the next section of the site.
go to services