Condiciones lluviosas se intensifican en parte del país
03 de junio de 2020
4:30 pm
Diagnóstico: Intensas lluvias se han presentado durante esta tarde en gran parte del territorio nacional, esto debido al constante ingreso de humedad desde sectores marítimos y a la inestabilidad...
---
Weather warnings history
In this section you will find the weather warnings history.
« Back
Aviso Meteorológico Informativo 260220 5.30 pm
Aviso Meteorológico Informativo #2
Frente frío #4
26 de febrero de 2020.
5:30 pm
El frente frío #4 continúa trasladándose hacia la región centroamericana, de acuerdo a los análisis más recientes este arribará a Costa Rica el próximo fin de semana. Como consecuencia de su influencia sobre el tiempo del país, se anticipa un aceleramiento paulatino de los vientos alisios a partir del jueves durante la noche y el viernes por la madrugada, siendo el sábado y domingo cuando se alcancen las ráfagas mayores, se estiman montos superiores a 120 km/h en el norte de Guanacaste. Este patrón ventoso se proyecta que comience a disminuir a partir del lunes 2 de marzo.
Por otro lado, se prevé un descenso significativo en las temperaturas diurnas principalmente en el Valle Central debido a la cercanía de la masa de aire frío asociado al frente sobre el norte del país.
Además, el Caribe, la Zona Norte y el sector este/norte de la GAM experimentarán un incremento en la cobertura de nubes y en las precipitaciones, se anticipan lluvias intermitentes el viernes y fin de semana en Limón y zonas montañosas de la Zona Norte, así como lloviznas en el Valle Central. El día domingo se prevé como el de mayor actividad lluviosa especialmente para la vertiente del Caribe.
Debido a lo anterior, el IMN recomienda: estar atentos a la información que el IMN publica en: Twitter: @IMNCR, Facebook: Instituto Meteorológico Nacional, Página WEB: www.imn.ac.cr.
Roberto Vindas
Meteorólogo
DMSA-IMN
---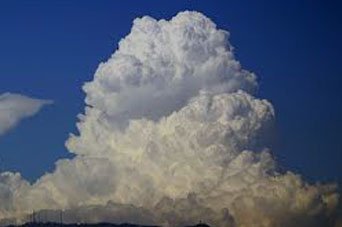 Atlas of Cloud
Everyone at some point have directed the view to the sky and observed the clouds. You have seen them dark, white, thin, dense, others that produce thunderstorms, lightning, hail and up to imagine well known figures.
See more
Services
The National Meteorological Institute, offers a range of services that can be ordered online in the next section of the site.
go to services