24 de junio de 2016
10.45 a.m.
Diagnosis: At this moment the Intertropical Convergence Zone is located in the south of the national territory, in addition, due to the effect of the moderate trade winds there are isolated...
---
Weather warnings history
In this section you will find the weather warnings history.
« Back
IMN-070219-Persisten condiciones ventosas este jueves
Meteorological warning
Windy conditions persist this Thursday
february 7, 2019
8:45 am
Diagnosis: Due to high values ??of pressure on the Caribbean Sea during this Thursday will persist windy conditions on the country. The maximum gusts recorded since midnight today were 87 km / h in La Cruz, 90.2 km / h in Orosi Volcano, 58 km / h in Alajuela, 55 km / h in Pavas, 60 km / h in Liberia, 53 in San Joaquín, 57 in Santa Ana and 47 km / h in San José.
Forecast: The windy pattern is expected to persist for the North Pacific and Central Valley regions, with gusts between 60-90 km / h in the mountainous areas of Guanacaste, and 40-60 km / h in the plains. In addition, for the Central Valley occasional gusts are expected between 40 and 60 km / h.
Regarding the rains, no significant rainfall is expected due to the dry pattern that has been maintained for several days.
As for temperatures, it is estimated that the maximums remain fresh in sectors near the center of San José, Cartago and in high areas of the metropolitan area (not above 24 ° C), while on the coasts and plains are expected warm maximums that oscillate between 30 and 36 ° C.
Due to the above, the IMN recommends:
Extreme precautions for intense winds and their possible impact on roofs, electrical wiring, signs, trees; as well as in the mountainous parts of the country (national parks, volcanoes).
Also, take precautions for the boats by sharp sea and strong waves in the North Pacific and the Gulf of Nicoya, as well as the aerial navigation by turbulence on the mountainous sectors.
Avoid burning of all kinds as they can get out of control.
Stay informed through Twitter: @IMNCR, Facebook: National Meteorological Institute and the website: www.imn.ac.cr
Roberto Vindas / Eladio Solano
Meteorologists
DMSA-IMN
---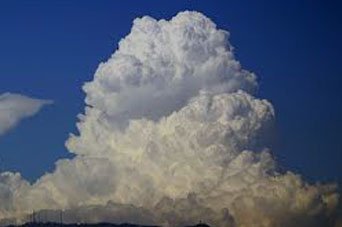 Atlas of Cloud
Everyone at some point have directed the view to the sky and observed the clouds. You have seen them dark, white, thin, dense, others that produce thunderstorms, lightning, hail and up to imagine well known figures.
See more
Services
The National Meteorological Institute, offers a range of services that can be ordered online in the next section of the site.
go to services