Afternoon with downpours in the Central Valley and the Pacific
October 19, 2019
9:45 am
Diagnosis: During the morning of this Saturday there have been high temperatures over the country, a condition that favors the convection process and thus the formation of cloud nuclei. In...
---
Weather warnings history
In this section you will find the weather warnings history.
« Back
Informe Meteorológico N°17-IMN-290519-0700pm
Informe Meteorológico N°17
Pocas lluvias en el país esta noche
29 de mayo de 2019
7.00 p.m.
Diagnóstico: La Zona de Convergencia Intertropical en las últimas horas se ha retirado hacia aguas del Océano Pacífico, disminuyendo su influencia sobre el país y percibiéndose en la disminución de las lluvias desde horas de la mañana. Las precipitaciones han sido muy aisladas y concentradas en dos lugares: Guanacaste con montos entre 15-30mm en forma aislada, y en la Cordillera de Talamanca, hacia el lado Caribe, como montos entre 20-30mm. En el resto del país, las lluvias fueron débiles, dispersas y de corta duración.
Pronóstico: Durante la noche, continuarán las lluvias y dispersas en el Pacífico Norte, disminuyendo la intensidad de las mismas; se estiman montos entre 5-15mm y máximos de 20mm en las siguientes 6 horas. En el resto del país, lluvias dispersas de débil intensidad, con montos que no superan los 2 mm.
Debido a lo anterior, el IMN recomienda:
Precaución en zonas con vulnerabilidad a inundaciones por saturación de alcantarillado, aumento de caudal en ríos y quebradas durante la tarde.
Precaución en las regiones propensas a deslizamientos debido a que continuará la saturación de suelos.
Refugiarse en un sitio seguro en caso de escuchar tormenta eléctrica o percibir fuertes ráfagas de viento cerca de las nubes de tormenta, así como precaución por posible caída de ramas de árboles, tendido eléctrico entre otros.
Manténganse informados a través de Twitter: @IMNCR, Facebook: Instituto Meteorológico Nacional y la Página WEB: www.imn.ac.cr
Próximo informe: mañana a las 7.30 a.m.
Juan Diego Naranjo Díaz
Meteorólogo
DMSA-IMN
---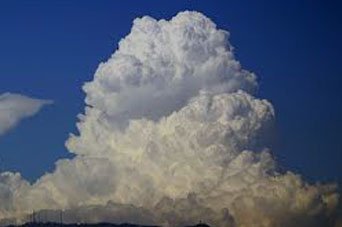 Atlas of Cloud
Everyone at some point have directed the view to the sky and observed the clouds. You have seen them dark, white, thin, dense, others that produce thunderstorms, lightning, hail and up to imagine well known figures.
See more
Services
The National Meteorological Institute, offers a range of services that can be ordered online in the next section of the site.
go to services