« Back
Weather Warning-IMN-210923-09:55 a.m.
Weather Warning
Wet and unstable pattern with a chance of localized heavy showers
Septiembre 21, 2023
09.55 a.m.
Diagnosis: Factors such as the moderate trade wind in the north of the country, a nearby and active Intertropical Convergence Zone, as well as warm temperatures for both slopes, will be the ingredients that will modulate the weather and give way to localized downpours with storms of strong intensity.
Forecast: For the afternoon, localized downpours with storms are forecast, but of strong intensity, both in the western and mountainous regions of the Caribbean and on the Pacific slope. Specifically, in localities in the west of the North Caribbean, South Caribbean, the mountains of Coto Brus and Zona de los Santos, the canton of Aguirre and Parrita, there will be occasional downpours with storms. In addition, to the east and west of the Central Valley there is a chance of showers with occasional storms. The estimated amounts will be between 20 - 40 mm with specific maximums between 60 - 80 mm.
The Northern Zone will experience occasional showers in the afternoon and at night, while in the North Pacific the probability of occasional downpours and a possible storm over the peninsula will remain. The estimated amounts will be between 20 - 40 mm with specific maximums of up to 50 mm.
Warning: Special attention to mountainous sectors of the North Zone, South Pacific (Coto Brus, Fila Brunqueña Oriental), as well as to mountainous sectors of the west and north, both the Central Valley and the North Caribbean. This is due to saturated soil conditions, which increases the probability of landslides.
Due to the above, the IMN recommends:
• Caution due to sewage saturation in places prone to this type of flooding.
• Prevention against electrical storms and seeking shelter in a safe place in case strong gusts of wind occur or are perceived near storm clouds, due to the possible fall of tree branches, power lines, among others. These gusts can reach between 80 to 100km/h in some isolated cases.
• Stay informed through social networks, Twitter: @IMNCR, Facebook: National Meteorological Institute CR and the WEB Page: www.imn.ac.cr
Jose Pablo Valverde Mora
Meteorologist
DMSA-IMN
---
Weather warnings history
In this section you will find the weather warnings history.

RSS IMN latest alerts(Local Notification):
https://www.imn.ac.cr/en/web/imn/avisos-meteorologicos/-/asset_publisher/lTlyP4wEZlDa/rss
RSS IMN latest alerts (Amazon Replication):
https://cap-sources.s3.amazonaws.com/cr-imn-es/rss.xml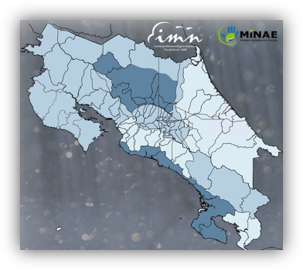 Impact-based forecasting
Provides information on the potential impacts to occur, in case of severe hydrometeorological events
See more...
Services
The National Meteorological Institute, offers a range of services that can be ordered online in the next section of the site.
Go to services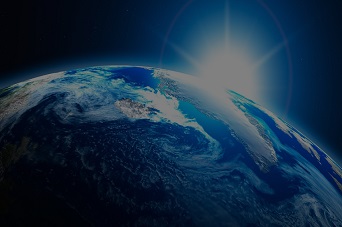 Ephemerides
In this section you will find all the necessary information about sunrises and sunsets of the Sun and Moon, as well as all the information about the corresponding lunar phases.
See more