Weather warnings history
In this section you will find the weather warnings history.
« Back
Aviso Meteorológico-IMN-250923-0525pm
Weather Warning
Tropical Wave #40 enters the country
September 25, 2023.
5.25 p.m.
Discussion: Tropical Wave #40 enters the national territory, which, together with local factors and the proximity of the Intertropical Convergence Zone, will maintain an ideal environment for afternoon rainfall to extend into the night period. During this afternoon, showers and thunderstorms have been recorded in the Central Valley, the North Zone and the North Pacific, the maximum accumulated values are between 30-50 mm in the last 4 hours.

Forecast: Towards the end of the afternoon and during the night, isolated rains and downpours with thunderstorms will continue in the Central Valley, the North Zone and the North Pacific, amounts between 30-60 mm. For the Central and South Pacific, scattered moderate rains and thunderstorms are estimated in these periods, amounts between 25-50 mm.

For its part, in the mountainous parts of the Caribbean, isolated rains are expected, accumulated between 10-40 mm. Towards late hours of the night, rain is possible in coastal areas of the Caribbean

Warning: Special attention in the Central and South Pacific regions because they are the sectors where the heaviest rains are expected.

Due to the above, the IMN recommends:
Caution due to sewage saturation in places prone to this type of flooding.
Prevention against electrical storms and seeking shelter in a safe place in case strong gusts of wind occur or are perceived near storm clouds, due to the possible fall of tree branches, power lines, among others. These gusts can reach between 80 to 100km/h in some isolated cases.
Stay informed through social networks, Twitter: @IMNCR, Facebook: National Meteorological Institute CR and the WEB Page: www.imn.ac.cr
Rebeca Morera R
Meteorologist
DMSA-IMN
---

RSS IMN latest alerts(Local Notification):
https://www.imn.ac.cr/en/web/imn/avisos-meteorologicos/-/asset_publisher/lTlyP4wEZlDa/rss
RSS IMN latest alerts (Amazon Replication):
https://cap-sources.s3.amazonaws.com/cr-imn-es/rss.xml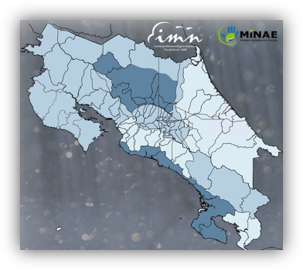 Impact-based forecasting
Provides information on the potential impacts to occur, in case of severe hydrometeorological events
See more...
Services
The National Meteorological Institute, offers a range of services that can be ordered online in the next section of the site.
Go to services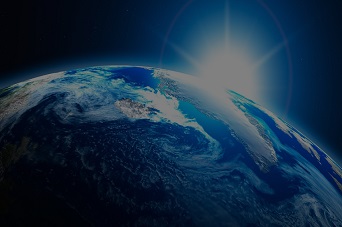 Ephemerides
In this section you will find all the necessary information about sunrises and sunsets of the Sun and Moon, as well as all the information about the corresponding lunar phases.
See more