« Back
IMN-050319-Empuje frío no.20 aumenta el viento en el país
Meteorological Warning
Cold Surge no.20 raises wind intensity over the country
march 5, 2019
10:15 am
Diagnosis: The arrival of cold thrust number 20 north of the Caribbean Sea is increasing the values ??of atmospheric pressure and wind intensity nationwide.
Forecast: Throughout the day an increase in wind size is expected mainly for the Central Valley regions (maximum gusts between 50-70 km / h), North Pacific (maximum gusts between 70-90 km / h) and Zone North (maximum gusts between 40-50 km / h). In addition, it can be said that the push will continue to bring the persistent country closer as well as the intensification of the wind at least over the next few days, with gusts that can reach 100 km / h in the mountain ranges of the aforementioned regions.
Respect to the rains, for this day significant precipitations are not expected in the greater part of the national territory with the exception of the South Pacific and the mountainous zone of the Central Pacific where they are possible short showers in the afternoon hours. However, it is estimated that tomorrow conditions will be more unstable for the Caribbean season.
The maximum conditions can be around 34-38 ° C; While in the Central Valley, between 25-30 ° C. However, by Wednesday the cooler temperatures are anticipated, especially to the north and east of the Central Valley.
Due to the above, the IMN recommends:
• Extreme precautions for intense winds and their possible impact on roofs, electrical wiring, signs, trees; as well as in the mountainous parts of the country (national parks, volcanoes).
• Also, take precautions for vessels by sea and in the North Pacific and the Gulf of Nicoya, as well as in air navigation due to turbulence in the mountainous sectors.
• Avoid burning of all kinds and that can get out of control.
• Keep informed through Twitter: @IMNCR, Facebook: National Meteorological Institute and the website: www.imn.ac.cr
Roberto Vindas / Rebeca Morera
Meteorologists
DMSA-IMN
---
Weather warnings history
In this section you will find the weather warnings history.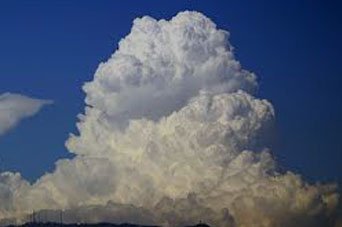 Atlas of Cloud
Everyone at some point have directed the view to the sky and observed the clouds. You have seen them dark, white, thin, dense, others that produce thunderstorms, lightning, hail and up to imagine well known figures.
See more
Services
The National Meteorological Institute, offers a range of services that can be ordered online in the next section of the site.
go to services