« Back
Aviso Meteorológico-IMN-080419-Lluvias en el Pacífico Central y Sur durante la tarde
Meteorological Warning
Rains in the Central and South Pacific during the afternoon
April 8, 2019
10:00 am
Diagnosis: The weakening of the trade winds promotes the entry of moisture from the Pacific into the national territory which, combined with high temperatures, favors the occurrence of rain.
Forecast: In this afternoon there will be rainy conditions with a possible thunderstorm in the Central and South Pacific with amounts between 20-50 mm in periods of 6 hours. In addition, more isolated rainfall is expected in the Central Valley with amounts between 5-20 mm in periods of 6 hours.
In the mountainous sectors of the Caribbean and North Zone are possible isolated drizzles with amounts between 1-5 mm
Due to the above, the IMN recommends:
• Caution in the event of an electrical storm in the Pacific and Central Valley
• Stay informed through Twitter: @IMNCR, Facebook: National Meteorological Institute and the website: www.imn.ac.cr
Roberto Vindas / Rebeca Moreira
Meteorologist
DMSA-IMN
---
Weather warnings history
In this section you will find the weather warnings history.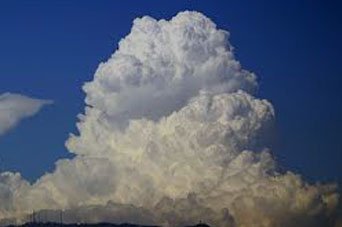 Atlas of Cloud
Everyone at some point have directed the view to the sky and observed the clouds. You have seen them dark, white, thin, dense, others that produce thunderstorms, lightning, hail and up to imagine well known figures.
See more
Services
The National Meteorological Institute, offers a range of services that can be ordered online in the next section of the site.
go to services