« Back
Aviso Meteorológico-IMN-080419-03.30pm
Weather Warning
Heavy downpours with thunderstorms in different parts of the country
April 08, 2019
03.30 pm
Diagnosis: At this time the presence of isolated but strong downpours with thunderstorms and gusts of intense wind in various points of the metropolitan area, the mountains of the Caribbean and the Nicoya Peninsula with estimated amounts between 15-30 mm in the last hour.
Forecast: It is estimated that in the remainder of this afternoon, the pattern of isolated but intense downpours with thunderstorms and occasional gusts of strong winds in mountainous areas of the Central and South Pacific, and the Caribbean, as well as in the Central Valley and the Nicoya Peninsula in Guanacaste, with amounts between 20-40 mm in the next 3 hours.
The Pacific coast (with the exception of the eastern end of the Nicoya Peninsula) and the Caribbean have very little chance of rain in the remainder of the afternoon.
Due to the above, the IMN recommends:
Caution for possible flash floods due to sewer saturation in urban areas and the occurrence of thunderstorms in the mentioned regions.
Stay informed through Twitter: @IMNCR, Facebook: National Meteorological Institute and the website: www.imn.ac.cr
Eladio Solano
Meteorologist
DMSA-IMN
---
Weather warnings history
In this section you will find the weather warnings history.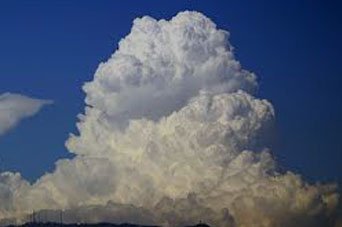 Atlas of Cloud
Everyone at some point have directed the view to the sky and observed the clouds. You have seen them dark, white, thin, dense, others that produce thunderstorms, lightning, hail and up to imagine well known figures.
See more
Services
The National Meteorological Institute, offers a range of services that can be ordered online in the next section of the site.
go to services