« Back
Aviso Meteorológico-IMN-100419-Condiciones lluviosas en el Pacífico, Valle Central y Montañas del Caribe.
Meteorological Warning
Rainy conditions in the Pacific, Central Valley and Mountains of the Caribbean.
April 10, 2019.
10:15 am
Diagnosis: The most recent analyzes show the continuity of the factors that cause instability in the atmosphere near the country as a result of the proximity of the Intertropical Convergence Zone.
Forecast: Throughout the afternoon and early evening, showers with thunderstorms are expected in the Pacific regions with maximum accumulated between 15-50 mm for the Central Pacific and between 20-60 mm for the South Pacific in periods of 6 hours . In the North Pacific scattered rains are anticipated in the Nicoya Peninsula with maximum amounts of 10-20 mm in the same period.
For the Central Valley, generalized rains are expected during the afternoon and early evening hours, as well as the possibility of an electrical storm. In terms of precipitation will be affecting to a greater extent east of the Valley (Cartago, Curridabat, Tres ríos and outskirts), north (Heredia and its surroundings) and south (Desamparados-Alajuelita-Escazú-Santa Ana-Puriscal and its surroundings) with accumulated maximum between 10-40 mm in periods of 6 hours. Towards the west of the Valley, isolated rains between 5-20 mm and fog bank are expected at the end of the afternoon.
On the other hand, for the mountainous sectors of the Caribbean (Sarapiquí, Vara Blanca) and Zona Norte (La Fortuna, San Carlos, Ciudad Quesada, among others) isolated rains are anticipated between 20-40 mm of maximum accumulated in 6 hours.
Due to the above, the IMN recommends:
Caution in the event of an electrical storm in the Pacific and Central Valley.
Caution in case of flooding due to saturation of sewers in the Central Valley.
Caution for rain and reduced road visibility, especially on Route 27 and Route 32 in mountainous sectors.
Caution for formation of fog banks in the late afternoon and early evening in the Central Valley.
Caution against the possibility of landslides in the South Pacific.
Stay informed through Twitter: @IMNCR, Facebook: National Meteorological Institute and the website: www.imn.ac.cr
Roberto Vindas / Daniel Poleo
Meteorologists
DMSA-IMN
---
Weather warnings history
In this section you will find the weather warnings history.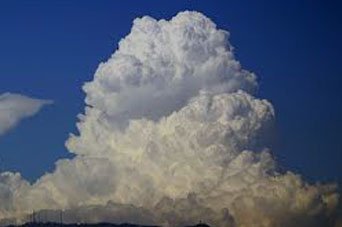 Atlas of Cloud
Everyone at some point have directed the view to the sky and observed the clouds. You have seen them dark, white, thin, dense, others that produce thunderstorms, lightning, hail and up to imagine well known figures.
See more
Services
The National Meteorological Institute, offers a range of services that can be ordered online in the next section of the site.
go to services