« Back
Aviso Meteorológico-IMN-100419-Condiciones lluviosas en la Vertiente del Pacífico
Weather Warning
Rainy conditions in the Pacific Slope
April 11, 2019
10.45 a.m.
Diagnosis: The proximity of the Intertropical Convergence Zone brings humidity and atmospheric instability to a large part of the national territory, mainly to the Pacific regions.

Forecast: Isolated thunderstorms with a thunderstorm are expected this afternoon near the mountains of the Central Pacific and South Pacific regions, as well as around the Gulf of Nicoya in the North Pacific; Amounts between 5-30 mm are foreseen in short periods of time of less than one hour. In the Central Valley, the rains will be dispersed in the GAM, with accumulated amounts not exceeding 20 mm in periods of 6 hours.

On the other hand, for the mountainous sectors of the Caribbean (Sarapiquí, Vara Blanca) and Zona Norte (La Fortuna, San Carlos, Ciudad Quesada, among others) scattered rains are anticipated that do not exceed 10 mm accumulated in the following 6 hours.

Due to the above, the IMN recommends:

• Caution in the event of an electrical storm in the Pacific and Central Valley.
• Caution in case of flooding due to saturation of sewers in the Central Valley.
• Caution for rain and reduced road visibility, especially on Route 27 and Route 32 in mountainous areas.
• Caution for formation of fog banks in the late afternoon and early evening in the Central Valley.
• Caution against the possibility of landslides in the South Pacific.
• Stay informed through Twitter: @IMNCR, Facebook: National Meteorological Institute and the website: www.imn.ac.cr

Juan Diego Naranjo Díaz
Meteorologist
DMSA-IMN
---
Weather warnings history
In this section you will find the weather warnings history.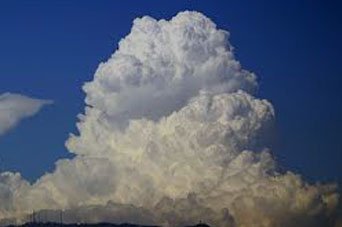 Atlas of Cloud
Everyone at some point have directed the view to the sky and observed the clouds. You have seen them dark, white, thin, dense, others that produce thunderstorms, lightning, hail and up to imagine well known figures.
See more
Services
The National Meteorological Institute, offers a range of services that can be ordered online in the next section of the site.
go to services