« Back
Aviso Meteorológico-IMN-120419-1000 am
Aviso Meteorológico
Condiciones lluviosas en la Vertiente del Pacífico y oeste del Valle Central
12 de abril de 2019
10 00 am
Diagnóstico: La cercanía de la Zona de Convergencia Intertropical aporta humedad e inestabilidad atmosférica a gran parte del territorio nacional, principalmente a las regiones del Pacífico Central y Sur.
Pronóstico: Durante esta tarde se esperan aguaceros aislados con tormenta eléctrica cerca de las montañas de las regiones del Pacifico Central y el Pacífico Sur, además, de los alrededores del Golfo de Nicoya en el Pacífico Norte; se prevén montos entre 5-40 mm en periodos de 3 horas. En el Valle Central, las lluvias serán dispersas, afectando el oeste del Valle, con montos acumulados que no superen los 15 mm en periodos de 6 horas.
Por otro lado, para los sectores montañosos del Caribe y Zona Norte se anticipan lluvias aisladas que no superen los 10 mm de acumulado en las siguientes 6 horas.
Debido a lo anterior, el IMN recomienda:
Precaución ante ocurrencia de tormenta eléctrica en el Pacífico y Valle Central.
Precaución ante posibilidad de inundación por saturación de alcantarillado en el Valle Central.
Precaución por lluvia y reducción de la visibilidad en carretera, en especial en la ruta 27 y la ruta 32 en los sectores montañosos.
Precaución por formación de bancos de niebla al final de tarde y primeras horas de la noche en el Valle Central.
Precaución ante la posibilidad de deslizamientos en el Pacífico Sur.
Manténganse informados a través de Twitter: @IMNCR, Facebook: Instituto Meteorológico Nacional y la página web: www.imn.ac.cr
Daniel Poleo
Meteorólogo
DMSA-IMN
---
Weather warnings history
In this section you will find the weather warnings history.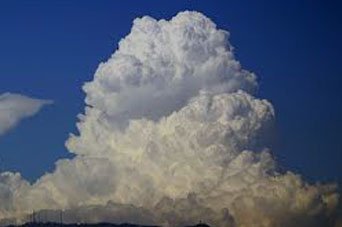 Atlas of Cloud
Everyone at some point have directed the view to the sky and observed the clouds. You have seen them dark, white, thin, dense, others that produce thunderstorms, lightning, hail and up to imagine well known figures.
See more
Services
The National Meteorological Institute, offers a range of services that can be ordered online in the next section of the site.
go to services