« Back
Informe-IMN-290419-630pm
Informe Meteorológico
Vientos Alisios ocasionan condiciones lluviosas en el Caribe
29 de abril de 2019
6.30 p.m.
Diagnóstico: La presencia de sistemas de alta presión en oeste del Océano Atlántico, ocasiona que la presión atmosférica en el Mar Caribe se encuentre alta y con esto, los vientos Alisios persisten acelerados en el país en los próximos días. Esto ocasiona que el aporte de humedad desde el sector marítimo hacia las regiones del Caribe y la Zona Norte, generando lluvias de variable intensidad en estos lugares. Los mayores montos se han registrado en la costa de Limón, registrándose 108mm, mientras que en Caribe Sur se han registrado montos entre 30-45mm en las últimas 6 horas.
Pronóstico: En las próximas horas, se presentarán lluvias dispersas de variable intensidad, principalmente en la provincia de Limón. Se estiman lluvias entre 20-40mm en forma dispersa y en un periodo de 12 horas. En el Valle Central, se percibirán lluvias débiles y lloviznas en la provincia de Cartago, y sobre la cordillera en las próximas horas.
Debido a lo anterior, el IMN recomienda:
Precaución en la provincia de Limón ya que, con los montos de lluvias acumulados en las últimas horas, ya los suelos se encuentran saturados y se pueden presentar inundaciones repentinas por alcantarillado.
Manténganse informados a través de Twitter: @IMNCR, Facebook: Instituto Meteorológico Nacional y la Página WEB: www.imn.ac.cr
Próximo informe: mañana a las 7 a.m.
Juan Diego Naranjo Díaz
Meteorólogo
DMSA-IMN
---
Weather warnings history
In this section you will find the weather warnings history.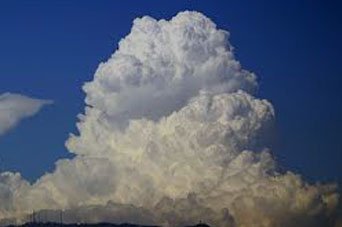 Atlas of Cloud
Everyone at some point have directed the view to the sky and observed the clouds. You have seen them dark, white, thin, dense, others that produce thunderstorms, lightning, hail and up to imagine well known figures.
See more
Services
The National Meteorological Institute, offers a range of services that can be ordered online in the next section of the site.
go to services