« Back
Informe Meteorológico N2-IMN-300419-Viento Alisio acelerado continua ocasionando lluvias en el Caribe
Meteorological Report
Accelerated Trade Winds continues to cause rain in the Caribbean
April 30, 2019
7:00 am
Diagnosis: Atmospheric pressure continues high over the Caribbean Sea, consequently the windy pattern over the country is maintained. During this morning, scattered rains have occurred in the Caribbean region with accumulated between 5-20 mm.
Forecast: Throughout this day there will be dispersed rains of varying intensity in the Caribbean and Northern Zone; Rains are estimated between 20-40mm in a dispersed form and in a period of 12 hours. In addition, in the Central Valley, weak rains and drizzles are possible, mainly in the province of Cartago, and in mountainous areas. While, in the afternoon, scattered showers with a possible storm are expected in the Central and South Pacific regions with accumulated between 5-20 mm in periods of 12 hours, it is also possible drizzle to the south of the Nicoya Peninsula.
Due to the above, the IMN recommends:
Caution in the province of Limón since, with the amounts of rain accumulated in the last hours, the soils are already saturated and sudden floods can occur by sewage system.
Stay informed through Twitter: @IMNCR, Facebook: National Meteorological Institute and the WEB page: www.imn.ac.cr
Next report: Today at 6 p.m.
Roberto Vindas / Rebeca Morera
Meteorologists
DMSA-IMN
---
Weather warnings history
In this section you will find the weather warnings history.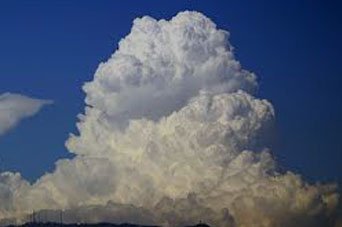 Atlas of Cloud
Everyone at some point have directed the view to the sky and observed the clouds. You have seen them dark, white, thin, dense, others that produce thunderstorms, lightning, hail and up to imagine well known figures.
See more
Services
The National Meteorological Institute, offers a range of services that can be ordered online in the next section of the site.
go to services