« Back
Aviso Meteorológico-IMN-070519-Condiciones lluviosas en el país este martes
Meteorological Warning
Rainy conditions in the country this Tuesday
May 7, 2019
10:00 am
Diagnosis: The proximity of the Intertropical Convergence Zone in the country has generated an unstable atmospheric pattern, generating rainy conditions in the national territory. On the Caribbean side, along this morning, accumulated rainfall between 10-25 mm different points of the province of Limón has been presented, as well as scattered electric storms.
Forecast: During this morning, rainy conditions will continue on the slope of the Caribbean, mainly in the South Caribbean; with accumulated maximum between 10-20 mm in 3 hours. In addition, from the early hours of the afternoon rainy activity with storms is expected in the regions of the Central and South Pacific, as well as the Nicoya Peninsula with accumulated maximum between 20-50 mm in periods of 6 hours. For the Central Valley, the sky is mostly cloudy with scattered rains with accumulated between 5-10 mm during the day.
Due to the foregoing, the NMI recommends:
Precaution in areas with vulnerability to floods due to saturation of sewage system, mainly the Sarapiquí river basin.
Take refuge in a safe place in case you hear an electric storm or perceive strong gusts of wind near the storm clouds, as well as caution against possible fall of branches of trees, electric laying among others.
Stay informed through Twitter: @IMNCR, Facebook: National Meteorological Institute and the WEBSITE: www.imn.ac.cr
Roberto Vindas / Juan Diego Naranjo
Meteorologists
DMSA-IMN
---
Weather warnings history
In this section you will find the weather warnings history.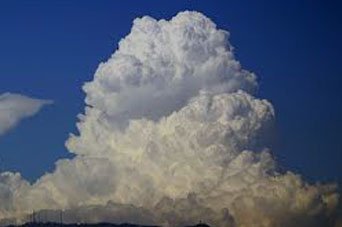 Atlas of Cloud
Everyone at some point have directed the view to the sky and observed the clouds. You have seen them dark, white, thin, dense, others that produce thunderstorms, lightning, hail and up to imagine well known figures.
See more
Services
The National Meteorological Institute, offers a range of services that can be ordered online in the next section of the site.
go to services