« Back
Aviso Meteorológico-IMN-100519-Actividad lluviosa fuerte durante esta tarde
Meteorological Warning
Strong rainy activity this afternoon
May 10, 2019.
10:30 am
Diagnosis: The proximity of the Intertropical Convergence zone coupled with the high temperatures of this morning generates favorable conditions for the occurrence of heavy rainfall and heavy storms this afternoon, with the possibility even of spreading early in the night in some sectors of the country .

Forecast: Over the course of the afternoon, heavy rainfall is expected in the Central and South Pacific regions (Jacó, Parrita, Santos, Quepos, Dominical, Pérez Zeledón, Buenos Aires, Palmar, Golfito, Ciudad Neily and in areas bordering to these places), as well as in the North Pacific (Nicoya Peninsula, Tilarán Mountain, Abangares, Cañas, Bagaces, Santa Cruz, Philadelphia, Liberia and in sectors close to them), the Central Valley (Carthage , Tres Ríos, Desamparados, Escazú, Santa Ana, Puriscal, San Pedro, Moravia, Guadalupe, San José, La Uruca, Heredia, Santo Domingo, Tibás, Alajuela and the Zona del Occidente) and the North Zone (Ciudad Quesada, La Fortuna , Upala and its surroundings) with maximum amounts of 30-60 mm (with possible higher located amounts) in 3-6 hours.

In addition, for the sidelines of the Caribbean, rains are anticipated in high areas with accumulated maximum of 5-15 mm in periods of 6 hours.

Warning: It is stressed that for the day atmospheric indicators propitiate very intense rain conditions with high accumulations mainly in the afternoon. However, the possibility of such rainy activity can be extended to the night period will be monitored.

Due to the foregoing, the NMI recommends:
Caution in areas with vulnerability to floods due to saturation of sewers, increase in flow in rivers and creeks, in addition to landslide-prone sectors.

Take refuge in a safe place in case you hear an electric storm or perceive strong gusts of wind near the storm clouds, as well as caution against possible fall of tree branches, electric laying among others.

Stay informed through Twitter: @IMNCR, Facebook: National Meteorological Institute and the WEBSITE: www.imn.ac.cr
Roberto Vindas / Eladio Solano

Meteorologists

DMSA-IMN
---
Weather warnings history
In this section you will find the weather warnings history.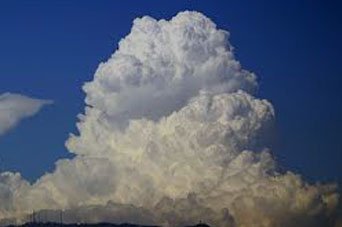 Atlas of Cloud
Everyone at some point have directed the view to the sky and observed the clouds. You have seen them dark, white, thin, dense, others that produce thunderstorms, lightning, hail and up to imagine well known figures.
See more
Services
The National Meteorological Institute, offers a range of services that can be ordered online in the next section of the site.
go to services