« Back
Aviso-IMN-120519-0405pm
Weather Warning
Strong rainy activity will extend to the night period
May 12, 2019
04.05 p.m.
Discussion: As it was reported this morning; the high humidity and instability on the country and its surroundings due to the proximity of the Intertropical Convergence Zone has generated significant clouds of clouds this afternoon causing heavy rainfall and electric storms in different parts of the country, such as San José, San Pedro, Tibás, Ciudad Colón, Palmares, Abangares, Zona de los Santos, among others with accumulated maximum of up to 60 mm in the last three hours.

Forecast: In the afternoon, rainy activity of variable intensity will continue accompanied by an electrical storm in the Central and Pacific Valley, accumulated between 30-60 mm 3-6 hours and even higher in a localized manner. In the North Zone and mountainous areas of the Caribbean, rainfall and rainfall are estimated with isolated storms, amounts between 10-30 mm 3-6 hours.

Precipitations are estimated until late hours in the Pacific, between 25-50 mm 3-6 hours. For its part in the Central Valley, North and the Caribbean, scattered rains are expected during the first hours of the night period, accumulated between 10-30 mm in 3 to 6 hours.

Because of this, the IMN recommends:
Caution in areas with vulnerability to floods due to saturation of sewers, increase in flow in rivers and creeks, in addition to landslide-prone sectors.
Take refuge in a safe place in case you hear an electric storm or perceive strong gusts of wind near the storm clouds, as well as caution against possible fall of tree branches, electric laying among others.
Stay informed through Twitter: @IMNCR, Facebook: National Meteorological Institute and the WEBSITE: www.imn.ac.cr
Rebeca Morera R.
Meteorologist
DMSA-IMN

---
Weather warnings history
In this section you will find the weather warnings history.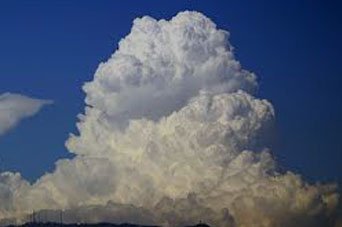 Atlas of Cloud
Everyone at some point have directed the view to the sky and observed the clouds. You have seen them dark, white, thin, dense, others that produce thunderstorms, lightning, hail and up to imagine well known figures.
See more
Services
The National Meteorological Institute, offers a range of services that can be ordered online in the next section of the site.
go to services