« Back
Aviso-IMN-170519-1025am
Weather Warning
Heavy showers and thunderstorm in this afternoon
May 17, 2019
10.25 a.m.
Discussion: The proximity of the Intertropical Convergence Zone generates an important contribution of humidity and instability and together with the warm morning temperatures, are conditions that will favor the occurrence of strong rainy and electrical activity during the afternoon and early evening hours.

Forecast: For the evening period and in the early hours of the night heavy rains and showers are expected with thunderstorms in the Pacific regions, estimated cumulative between 30-60 mm of 3-6 hours. In the Central Valley and the North Zone, rains of variable intensity and isolated thunderstorm are expected, amounts between 25-50 mm in lapses of 3-6 hours. In the mountainous sectors of the Caribbean rain and showers are anticipated with possible electrical storm, amounts between 10-30 mm of 3-6 hours.

Due to the above, the IMN recommends:
Caution in areas with vulnerability to flooding due to saturation of sewers, increased flow in rivers and streams, and also in areas prone to landslides.
Shelter in a safe place in case of listening to thunderstorm or perceive strong gusts of wind near storm clouds, as well as caution for possible fall of tree branches, power lines among others.
Stay informed through Twitter: @IMNCR, Facebook: National Meteorological Institute and the WEB page: www.imn.ac.cr
Rebeca Morera R
Meteorologist
DMSA-IMN
---
Weather warnings history
In this section you will find the weather warnings history.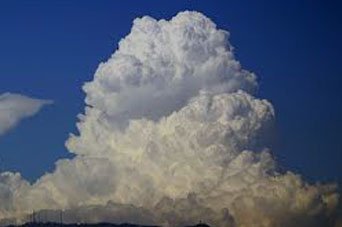 Atlas of Cloud
Everyone at some point have directed the view to the sky and observed the clouds. You have seen them dark, white, thin, dense, others that produce thunderstorms, lightning, hail and up to imagine well known figures.
See more
Services
The National Meteorological Institute, offers a range of services that can be ordered online in the next section of the site.
go to services