« Back
Aviso Meteorológico-IMN-260619-02.15pm
Weather Warning
Tropical Wave #9 for this thursday
june 26, 2019.
02.15 pm
Diagnosis: At this time Tropical Wave # 9 is located on the south of the Caribbean Sea and the center of Panama.
Forecast: It is expected that this tropical wave will continue advancing on the Caribbean Sea to reach the coast of Limón in the course of this next Thursday, which will reinforce the rainy activity in the national territory in an important way. It is estimated that the rains are concentrated in the Caribbean and the North Zone at dawn and in the morning, while in the afternoon it is estimated that they occur mainly in the central regions of the country and the Pacific.
Due to the above, the IMN recommends:
Caution in areas with vulnerability to flooding due to saturation of sewers, increased flow in rivers and streams, and sectors with high propensity to landslide.
Shelter in a safe place in case of listening to an electrical storm or perceive strong gusts of wind near the storm clouds, as well as caution for possible fall of tree branches, power lines among others.
Stay informed through Twitter: @IMNCR, Facebook: National Meteorological Institute and the WEB Page: www.imn.ac.cr
Eladio Solano León
Meteorologist
DMSA-IMN
---
Weather warnings history
In this section you will find the weather warnings history.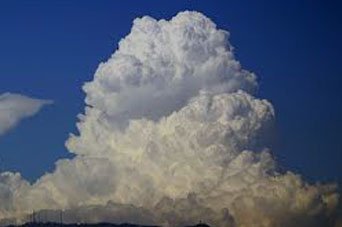 Atlas of Cloud
Everyone at some point have directed the view to the sky and observed the clouds. You have seen them dark, white, thin, dense, others that produce thunderstorms, lightning, hail and up to imagine well known figures.
See more
Services
The National Meteorological Institute, offers a range of services that can be ordered online in the next section of the site.
go to services