« Back
Aviso Meteorológico-IMN-280619-Fuertes vientos este viernes
Aviso Meteorológico
Fuertes vientos este viernes
28 de junio de 2019
10:30 am
Diagnosis: The wind keeps accelerating over the country generating important gusts in the last hours. In the Guanacaste area the highest values ??are between 80-110 km / h in the northern part (La Cruz, Orosi volcano, Guayabo) and between 50-70 km / h in the Liberia area and its surroundings, in the peninsula the affectation is less with maximum gusts between 12-35 km / h. In the Central Valley the maximum gusts are in the range of 80-50 km / h.
Forecast: Throughout the day the windy conditions will be maintained, maximum gusts are estimated between 80-115 km / h in the mountain ranges of Guanacaste and Tilarán, while in the plains, 60-70 km / h; On the other hand, in the Central Valley it is expected that the gusts will vary between 45-65 km / h in the main cities and their surroundings (San José, Alajuela, Cartago, Heredia) and between 60-90 km / h in the parts mountainous
In addition, rainy conditions are anticipated during the afternoon in the upper parts of the Central Pacific, as well as in the South Pacific, mainly in the vicinity of the Osa Peninsula and the border area with Panama. The amounts in these places can reach 40-60 mm in periods of 6 hours with possible higher amounts and electrical storm in a localized way.
In the Caribbean and Northern Zone regions partial cloudiness is expected throughout the day with possible drizzle mainly in the coastal areas in the afternoon.
No significant rainfall is expected for the Central Valley and the North Pacific.
Due to the above, the IMN recommends:
Extreme precautions for strong winds and possible damage to roofs, electrical wiring, signs, trees; as well as in the mountainous parts of the country (national parks, volcanoes).
Caution to the aerial navigation by turbulence on the mountainous sectors.
Avoid burning of all kinds as they can get out of control.
Caution in areas with vulnerability to flooding due to saturation of sewers, increased flow in rivers and streams, and sectors with high propensity to landslide.
Stay informed through social networks, Twitter: @IMNCR, Facebook: National Meteorological Institute and the WEB page: www.imn.ac.cr
Roberto Vindas
Meteorologist
DMSA-IMN
---
Weather warnings history
In this section you will find the weather warnings history.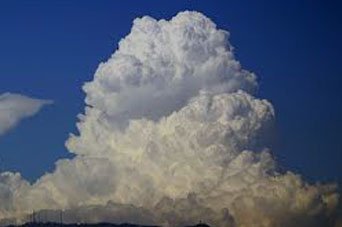 Atlas of Cloud
Everyone at some point have directed the view to the sky and observed the clouds. You have seen them dark, white, thin, dense, others that produce thunderstorms, lightning, hail and up to imagine well known figures.
See more
Services
The National Meteorological Institute, offers a range of services that can be ordered online in the next section of the site.
go to services