« Back
Aviso Meteorológico-IMN-110719-10.30am
Aviso Meteorológico
Onda Tropical #13 sobre Costa Rica
11 de julio de 2019
10.30 a.m.
Diagnóstico: Este jueves está cruzando la onda tropical #13 sobre Costa Rica, la cual está modulando el tiempo en el territorio nacional. A esta hora, la onda tropical se ubica sobre la costa caribeña de Nicaragua y Costa Rica, atravesando el país durante este día.
Pronóstico: La inestabilidad que ocasionará el paso de la onda tropical reforzará las precipitaciones por la tarde, ocasionando aguaceros aislados con tormenta eléctrica al mediar la tarde, en las regiones de la costa del Pacífico y el sector oeste tanto del Valle Central como de la Zona Norte. Se prevén que las lluvias continúen en las primeras, principalmente en la costa de del Golfo de Nicoya y el Pacífico Central. Se prevén montos puntuales entre 20-30mm y máximos 40mm.
Específicamente en el cantón de Upala, las lluvias más intensas se concentrarían en las partes altas, donde se estiman montos entre 10-20mm y máximos de 30mm al final de la tarde.
Debido a lo anterior, el IMN recomienda:
Precaución en zonas con vulnerabilidad a inundaciones por saturación de alcantarillado, esto ante el aumento del caudal en ríos y quebradas, y en lugares con alta propensión a deslizamientos en general, principalmente en el Caribe y Zona Norte.
Refugiarse en un sitio seguro en caso de escuchar tormenta eléctrica o percibir fuertes ráfagas de viento cerca de las nubes de tormenta, así como precaución por posible caída de ramas de árboles, tendido eléctrico entre otros.
Estar atentos a la emisión de los avisos meteorológicos del IMN que se publican en: Twitter: @IMNCR, Facebook: Instituto Meteorológico Nacional, Página WEB: www.imn.ac.cr
Juan Diego Naranjo Díaz
Meteorólogo
DMSA-IMN
---
Weather warnings history
In this section you will find the weather warnings history.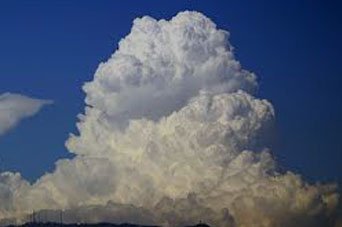 Atlas of Cloud
Everyone at some point have directed the view to the sky and observed the clouds. You have seen them dark, white, thin, dense, others that produce thunderstorms, lightning, hail and up to imagine well known figures.
See more
Services
The National Meteorological Institute, offers a range of services that can be ordered online in the next section of the site.
go to services