RSS IMN latest alerts(Local Notification):
https://www.imn.ac.cr/en/web/imn/avisos-meteorologicos/-/asset_publisher/lTlyP4wEZlDa/rss
RSS IMN latest alerts (Amazon Replication):
https://cap-sources.s3.amazonaws.com/cr-imn-es/rss.xml
Weather Warning
Showers in the Central and North Pacific during the early morning
November 05, 2022
02:30am
Diagnosis: The proximity of the Intertropical Convergence Zone together with the presence of a low pressure system in the Southwest of the Caribbean Sea has been favoring unstable conditions over the country. Due to this, the formation of convective nuclei near the Pacific coast has caused, during Friday night and early Saturday morning, localized downpours in some coastal sectors in the Central and North Pacific regions of the national territory.
For the South Pacific, in the last 3 hours maximum accumulations of 38mm have been registered in Santa Cruz, 31mm in Nicoya and Orotina, while in the Central Pacific amounts of 30mm have been registered in Finca Damas. In addition, in the last 24 hours, maximum accumulations of 205mm have been recorded in San Mateo (Orotina), 187mm in Finca Damas, 156mm in Barú, 127mm in Mastate (Orotina), 125mm in Muelle Herradura, 95mm in San Ramón and 85mm in Las Esferas. of Osa and in Nicoya
Forecast: It is expected that the amounts accumulated in the next 6 hours for the Central and North Pacific will be between 30 - 80 mm, and there may be more intense rains in a timely manner, while in the South Pacific they will be between 20 - 40 mm. No significant rainfall is forecast for the rest of the country.
Warning: Special attention in the Central and North Pacific because they are the regions where the most intense rains are expected.
Due to the above, the IMN recommends:
• Caution due to sewage saturation and possible sudden flooding.
• Prevention before an electrical storm and seek refuge in a safe place in the event of strong gusts of wind appearing or being perceived near storm clouds, due to the possible fall of tree branches, power lines, among others.
• Stay informed through social networks, Twitter: @IMNCR, Facebook: Instituto Meteorológico Nacional CR and the WEB Page: www.imn.ac.cr
Adriana Mora Perez
Meteorologist
DMSA-IMN
---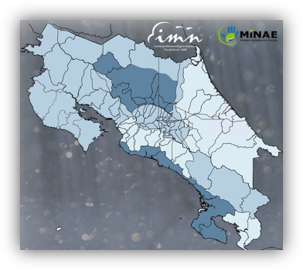 Impact-based forecasting
Provides information on the potential impacts to occur, in case of severe hydrometeorological events
See more...
Services
The National Meteorological Institute, offers a range of services that can be ordered online in the next section of the site.
Go to services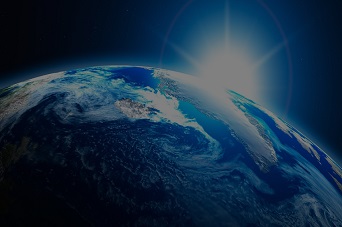 Ephemerides
In this section you will find all the necessary information about sunrises and sunsets of the Sun and Moon, as well as all the information about the corresponding lunar phases.
See more