Weather forecast
Saturday, December 15, 2018
During this Saturday, the arrival of the cold surge # 9 to the North of Central America, will cause the increase of the atmospheric pressure on the region, in turn the gradual acceleration of the winds in the national territory, especially in the North Pacific, North Zone, Central Valley and the mountain ranges. In addition, it is anticipated an increase in cloudiness and greater recurrence of rainfall in the Caribbean and the North Zone, as well as occasional drizzle and light rain in the north of Guanacaste and the eastern sector of the Central Valley. In the Central and South Pacific it will be maintained with little to partial cloudiness throughout the day.

ENSO Bulletin
This scientific document, produced by the Department of Climatology, provides information on the current and upcoming state of El Niño or La Niña events in a national context. This newsletter is published at the end or beginning of each month. Previous issues are also available.
---
Go

Public Consultation
The Ministry of Environment and Energy (MINAE), the Climate Change Department (DCC), submits a draft of the "National Policy for Adaptation to Climate Change in Costa Rica" to the institutions and the public in general.
---
Go

Topic of the year 2015
Clouds play a pivotal role in weather forecasts and warnings. They help to drive the water cycle and the entire climate system. Throughout history, they have inspired artists, poets, musicians, photographers and countless other enthusiasts. Understanding Clouds is the theme of World Meteorological Day 2017 to highlight the enormous importance ...
---
Go
Wednesday, August 08, 2018
Tres puestos de agua gratis, colocados el 1.° de agosto en el recorrido que hicieron los romeros hacia la basílica de los Ángeles, evitaron el uso de 11.260 botellas de plástico. ...
---
See More
---
Services
The National Meteorological Institute, offers a range of services that can be ordered online in the next section of the site.

Climate change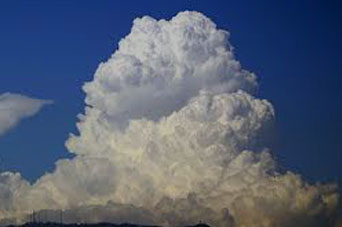 Atlas of clouds
Reigning time depends on the type of clouds that form in the sky and, therefore, forecasters are interested in the study of their structure and evolution. Learn more about this fascinating subject.
---
See more