Weather forecast
Wednesday, May 18, 2022
The unstable pattern continues on this day over the country and surroundings due to the positioning of the Intertropical Convergence Zone over Costa Rica, favoring mostly cloudy skies and the occurrence of precipitation. The rains were present on the Pacific coast from early hours of the day. Rainy activity of variable intensity is estimated for the afternoon in the Pacific, as well as scattered rains in the Central Valley and mountains of the Caribbean and North Zone. Precipitation is expected at night, especially in the Pacific regions.

ENSO Bulletin
This scientific document, produced by the Department of Climatology, provides information on the current and upcoming state of El Niño or La Niña events in a national context. This newsletter is published at the end or beginning of each month. Previous issues are also available.
---
Go

Public Consultation
The Ministry of Environment and Energy (MINAE), the Climate Change Department (DCC), submits a draft of the "National Policy for Adaptation to Climate Change in Costa Rica" to the institutions and the public in general.
---
Go
National emergency notice
Attention to the public: due to Executive Decree 42227 of National Emergency issued yesterday (March 16), the IMN requests that all inquiries related to the institution be made through: • Website (www.imn.ac .cr), • Institutional email (imn@imn.ac.cr), • Telephone exchange 2222-56-16, • Facebook and / or Twitter.
---
Go
Friday, May 06, 2022
Ya  se ennceuntra disponible el informe de COENOS del mes de abril de 2022, puede acceder por medio del siguiente enlace: ...
---
See More
---
Services
The National Meteorological Institute, offers a range of services that can be ordered online in the next section of the site.

Climate change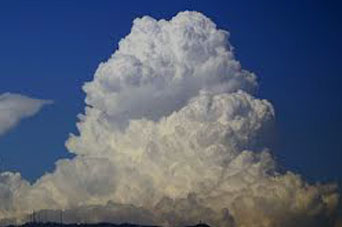 Atlas of clouds
Reigning time depends on the type of clouds that form in the sky and, therefore, forecasters are interested in the study of their structure and evolution. Learn more about this fascinating subject.
---
See more