Weather forecast
Thursday, January 28, 2021
The entry of cold surge # 13 to the north of the Caribbean Sea is expected, a situation that would favor the strong increase in the north wind over the country since early Thursday morning, the gusts could ascend to 80 and 100 km / h, higher values are estimated during Friday and Saturday. This Thursday, a slight to moderate increase in rainfall is expected in the Caribbean and the Northern Zone. Special attention in the Guanacaste area, the Central Valley and the mountain ranges of the country due to the strong to intense gusts. We recommend prevention against the possible affectation of roofs, electrical wiring, signs, trees; as well as in the mountainous parts of the country and before rough seas in the North Pacific, Gulf of Nicoya and the Caribbean.

ENSO Bulletin
This scientific document, produced by the Department of Climatology, provides information on the current and upcoming state of El Niño or La Niña events in a national context. This newsletter is published at the end or beginning of each month. Previous issues are also available.
---
Go

Public Consultation
The Ministry of Environment and Energy (MINAE), the Climate Change Department (DCC), submits a draft of the "National Policy for Adaptation to Climate Change in Costa Rica" to the institutions and the public in general.
---
Go

National emergency notice
Attention to the public: due to Executive Decree 42227 of National Emergency issued yesterday (March 16), the IMN requests that all inquiries related to the institution be made through: • Website (www.imn.ac .cr), • Institutional email (imn@imn.ac.cr), • Telephone exchange 2222-56-16, • Facebook and / or Twitter.
---
Go
Wednesday, August 08, 2018
Tres puestos de agua gratis, colocados el 1.° de agosto en el recorrido que hicieron los romeros hacia la basílica de los Ángeles, evitaron el uso de 11.260 botellas de plástico. ...
---
See More
---
Services
The National Meteorological Institute, offers a range of services that can be ordered online in the next section of the site.

Climate change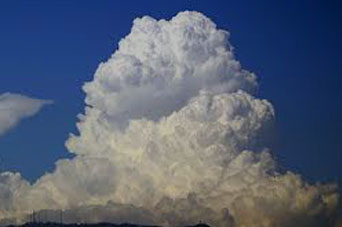 Atlas of clouds
Reigning time depends on the type of clouds that form in the sky and, therefore, forecasters are interested in the study of their structure and evolution. Learn more about this fascinating subject.
---
See more