Weather forecast
Wednesday, August 04, 2021
The proximity of the Intertropical Convergence Zone, together with the warm morning temperatures and the entry of sea breezes are factors that will propitiate rainy and electrical activity towards the afternoon hours. The regions with the highest probability of rainy events are the regions of the Pacific, Central Valley, North Zone and mountains of the Caribbean. It is estimated that the precipitations extend at the beginning of the night in the coasts of the Pacific.

ENSO Bulletin
This scientific document, produced by the Department of Climatology, provides information on the current and upcoming state of El Niño or La Niña events in a national context. This newsletter is published at the end or beginning of each month. Previous issues are also available.
---
Go

Public Consultation
The Ministry of Environment and Energy (MINAE), the Climate Change Department (DCC), submits a draft of the "National Policy for Adaptation to Climate Change in Costa Rica" to the institutions and the public in general.
---
Go

National emergency notice
Attention to the public: due to Executive Decree 42227 of National Emergency issued yesterday (March 16), the IMN requests that all inquiries related to the institution be made through: • Website (www.imn.ac .cr), • Institutional email (imn@imn.ac.cr), • Telephone exchange 2222-56-16, • Facebook and / or Twitter.
---
Go
Thursday, July 08, 2021
TEMPERATURAS DE JUNIO 2021 A diferencia de muchas regiones del hemisferio norte (suroeste de Canadá, el centro y oeste de Europa) que registraron intensas olas de calor y en general condiciones...
---
See More
---
Services
The National Meteorological Institute, offers a range of services that can be ordered online in the next section of the site.

Climate change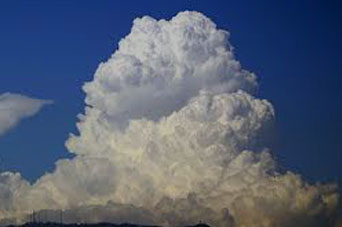 Atlas of clouds
Reigning time depends on the type of clouds that form in the sky and, therefore, forecasters are interested in the study of their structure and evolution. Learn more about this fascinating subject.
---
See more