Weather forecast
Tuesday, December 10, 2019
For this Tuesday, very characteristic weather is forecast for the month of December in the national territory. The trade winds will vary between weak and moderate during this day, with occasional gusts of wind in the mountain ranges, also in the plains of both the North Pacific and North Zone, and the lower areas of the Central Valley. The stable atmospheric pattern that is consolidated in Central America, causes the humidity in the country to decrease, and therefore the formation of clouds is low; therefore, rainfall is not forecast for today. Fresh temperatures are expected for the first hours of this night: the Central Valley temperatures between 17°C - 20°C, while in the high parts of the mountains, less than 15°C.

ENSO Bulletin
This scientific document, produced by the Department of Climatology, provides information on the current and upcoming state of El Niño or La Niña events in a national context. This newsletter is published at the end or beginning of each month. Previous issues are also available.
---
Go

Public Consultation
The Ministry of Environment and Energy (MINAE), the Climate Change Department (DCC), submits a draft of the "National Policy for Adaptation to Climate Change in Costa Rica" to the institutions and the public in general.
---
Go

Topic of the year 2015
Clouds play a pivotal role in weather forecasts and warnings. They help to drive the water cycle and the entire climate system. Throughout history, they have inspired artists, poets, musicians, photographers and countless other enthusiasts. Understanding Clouds is the theme of World Meteorological Day 2017 to highlight the enormous importance ...
---
Go
Wednesday, April 24, 2019
Extremely hot temperatures have been recorded in the country, with maximums in GAM between 25-31 ° C and, higher, in coastal areas and plains; which, together with the entrance of marine breezes,...
---
See More
---
Services
The National Meteorological Institute, offers a range of services that can be ordered online in the next section of the site.

Climate change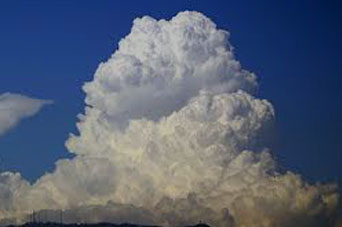 Atlas of clouds
Reigning time depends on the type of clouds that form in the sky and, therefore, forecasters are interested in the study of their structure and evolution. Learn more about this fascinating subject.
---
See more