Weather forecast
Wednesday, February 22, 2017
This Wednesday will continue the high temperatures in the country, situation that is presented by the low intensity of the trade winds and the little coverage of cloudiness. In addition, rainfall is maintained in the Central and South Pacific, as well as in the west and north of the Central Valley. The Caribbean and the North Zone will be predominantly with partial cloudiness.

ENSO Bulletin
This scientific document, produced by the Department of Climatology, provides information on the current and upcoming state of El Niño or La Niña events in a national context. This newsletter is published at the end or beginning of each month. Previous issues are also available.
---
Go

Climate Atlas
A climate atlas presents, in a graphical form, a synthesis of the climate knowledge of a country or region. The atlas here presented describes the main climatological features of Costa Rica. It contains color maps of climatic elements such as temperature, precipitation and sunshine. The Climate Atlas of Costa Rica is a project that provides weather information of great importance.
---
Go

Topic of the year 2015
Since 1961, the World Meteorological Day is celebrated on March 23, as a consideration of the contribution of the National Meteorological and Hydrological Services to the safety and welfare of society. Each event focuses on a topical issue; therefore, for this year 2016 the chosen slogan is "Hotter, drier and wetter. Face the future. "
---
Go
Ephemeris
San José, Wednesday, February 22, 2017



Moon phase
Hacia
Luna
nueva
Saturday, November 19, 2016
Desde tempranas horas de este sábado la actividad lluviosa prevalece en gran parte del Valle Central, como efecto de fuertes lluvias que desde la medianoche del sábado afectan el Caribe. El...
---
See More
---
Services
The National Meteorological Institute, offers a range of services that can be ordered online in the next section of the site.

Climate change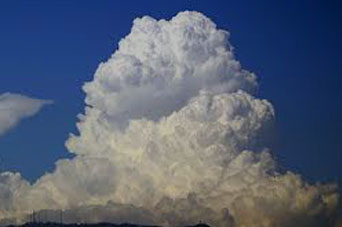 Atlas of clouds
Reigning time depends on the type of clouds that form in the sky and, therefore, forecasters are interested in the study of their structure and evolution. Learn more about this fascinating subject.
---
See more