Weather forecast
Wednesday, October 27, 2021
This Wednesday the pattern of little rain that has been occurring this week in the national territory continues. This is due to a decrease in humidity caused by the presence of dust from the Sahara in the western Caribbean Sea. The highest probability of rain will be limited towards the Pacific coastal areas, being in the afternoon hours when it can manifest itself, a situation caused by local factors such as the sea breeze and the orography of these regions. In the rest of the country, the possibility of rainfall is very low; and if presented, these would be of very short duration.

ENSO Bulletin
This scientific document, produced by the Department of Climatology, provides information on the current and upcoming state of El Niño or La Niña events in a national context. This newsletter is published at the end or beginning of each month. Previous issues are also available.
---
Go

Public Consultation
The Ministry of Environment and Energy (MINAE), the Climate Change Department (DCC), submits a draft of the "National Policy for Adaptation to Climate Change in Costa Rica" to the institutions and the public in general.
---
Go
National emergency notice
Attention to the public: due to Executive Decree 42227 of National Emergency issued yesterday (March 16), the IMN requests that all inquiries related to the institution be made through: • Website (www.imn.ac .cr), • Institutional email (imn@imn.ac.cr), • Telephone exchange 2222-56-16, • Facebook and / or Twitter.
---
Go
Wednesday, October 06, 2021
Puede consultar el boletín del fenómeno ENOS y el Pronóstico de setiembre-noviembre 2021 y octubre-diciembre 2021, en los enlaces:   http://www.imn.ac.cr/boletin-enos ...
---
See More
---
Services
The National Meteorological Institute, offers a range of services that can be ordered online in the next section of the site.

Climate change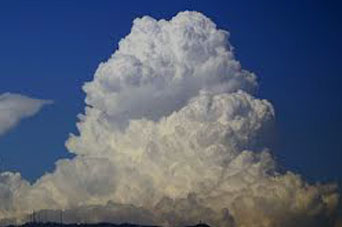 Atlas of clouds
Reigning time depends on the type of clouds that form in the sky and, therefore, forecasters are interested in the study of their structure and evolution. Learn more about this fascinating subject.
---
See more