From 30 Jan to Feb 5th 2023
General Review
During this week in Costa Rica, good weather and windy conditions will predominate. The stable atmospheric pattern characteristic of this time over Central America maintains a mass of dry air over the region, which will generate good weather in a large part of the national territory in the coming days. However, the possibility of occasional short-term rains near the Limón coast is not ruled out. In addition, the passage of high pressure systems through the northern Caribbean Sea will keep the Trade Winds accelerated from moderate to strong to strong intensity in the basin, generating gusts of wind in the national territory, being perceived with greater intensity in the mountain ranges, the Valley Central and lower parts of the North Pacific.
---
Forecast
Mornings: Little to partially cloudy in the national territory. Chance of occasional rain near the Caribbean beginning Wednesday. Moderate winds in the mountain ranges and lower parts of the North Pacific and Central Valley regions.
Afternoons: In general, partly cloudy skies in the country. Moderate wind gusts over the mountains.
Nights: Partly cloudy to cloudy in the Caribbean and Northern Zone regions, with the possibility of short-term showers near the South Caribbean coast on Wednesday. In the rest of the country, little to partly cloudy in moderate winds in the mountains.
---
Temperature extremes in climatic regions of the country
| REGION | TEMP MAX °C | TEMP MIN °C |
| --- | --- | --- |
| Valle Central | 30 | 12 |
| Pacífico Norte | 34 | 17 |
| Pacífico Central | 32 | 15 |
| Pacífico Sur | 33 | 2 |
| Caribe | 30 | 15 |
| Zona Norte | 31 | 16 |
---
Outlook for the week of January 16-22, 2023
For this week, the windy pattern will continue in the country, registering gusts of wind mainly in the North Pacific, the Central Valley and in the high areas of the national territory. Likewise, a slight increase in humidity is expected in the first days, so the presence of rain on the Caribbean coast is possible; On the contrary, both the Pacific slope and the Central Valley will continue the usual dry conditions of the season.
JDNARANJO/DMSA/IMN
---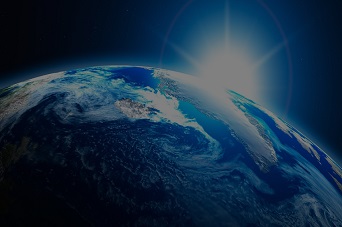 Ephemerides
In this section you will find all the necessary information about sunrises and sunsets of the Sun and Moon, as well as all the information about the corresponding lunar phases.
See more
Climate change
One of the greatest challenges facing humanity is climate change. One issue that should concern us all, because our survival is at stake.
See specialized site