From June 11th - 14th, 2019
-Update-
General Review
For today the passage of tropical wave # 13 is expected, which, added to other factors such as the high daytime temperature, will be reinforcing the rainy activity in different points of the national territory, both in the afternoon period and in the early hours of the night.
On the other hand, during the rest of the week conditions will be quite warm in the morning periods and in the hours close to midday in most of the country. While, in the evening periods are anticipated rain and possible storm in some parts of the country.
---
Forecast
Mornings: Low to partial cloudiness and high temperatures are expected in general in most of the national territory.
Afternoons: In the Pacific, the Central Valley, the mountains of the Caribbean and the North Zone are expected showers and showers with thunderstorms during this Thursday, reinforced by the passage of Tropical Wave # 13. During the rest of the week, the rains will be isolated with a possible short-term storm, mainly in the Central and South Pacific, the Nicoya Peninsula, the Cordillera de Tilarán, the mountains of the Northern Zone and the Caribbean.
Nights: Possible isolated rains are anticipated in the first hours in the Pacific regions. In the rest of the country, it is expected to be partly cloudy.
---
Temperature extremes in climatic regions of the country
| REGION | TEMP MAX °C | TEMP MIN °C |
| --- | --- | --- |
| Central Valley | 32 | 15 |
| North Pacific | 34 | 18 |
| Central Pacific | 33 | 16 |
| South Pacific | 33 | 12 |
| Caribbean | 30 | 18 |
| North Zone | 33 | 16 |
---
Weather trend of the week from July 15 to 21, 2019:
The analyzes show that warm conditions will continue in the daytime periods, while in the evenings important rainy conditions are expected, which could be reinforced particularly next Monday, by the passage of a new tropical wave, which is currently given tracing.
ESOLANO/DMSA/IMN
---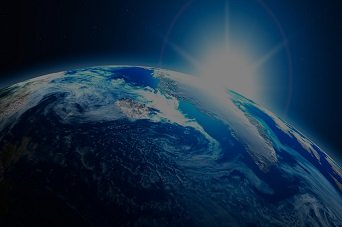 Efemérides
En este apartado encontrará toda la información necesaria sobre salidas y puestas de Sol y Luna, así como toda la información sobre las fase lunares correspondientes.
Ver más
Climate change
One of the greatest challenges facing humanity is climate change. One issue that should concern us all, because our survival is at stake.
See specialized site