Weather forecast
Saturday, March 24, 2018
This Saturday is expected with strong trade winds, maximum gusts between 50-80 km / h, the highest in the Cordilleras and the North Pacific. In addition, it is expected an increase in cloud cover and rains in the Caribbean and in the North Zone during the day, this situation will be causing a more cloudy and less hot day in the east and north of the Central Valley, where they could also be generated intermittent drizzles. In the Pacific, it is expected very clear and warm in Guanacaste, the Central Pacific and the South Pacific, although during the afternoon there could be scattered showers in this last region.

ENSO Bulletin
This scientific document, produced by the Department of Climatology, provides information on the current and upcoming state of El Niño or La Niña events in a national context. This newsletter is published at the end or beginning of each month. Previous issues are also available.
---
Go

Public Consultation
The Ministry of Environment and Energy (MINAE), the Climate Change Department (DCC), submits a draft of the "National Policy for Adaptation to Climate Change in Costa Rica" to the institutions and the public in general.
---
Go

Topic of the year 2015
Clouds play a pivotal role in weather forecasts and warnings. They help to drive the water cycle and the entire climate system. Throughout history, they have inspired artists, poets, musicians, photographers and countless other enthusiasts. Understanding Clouds is the theme of World Meteorological Day 2017 to highlight the enormous importance ...
---
Go
Wednesday, March 21, 2018
Los diputados aprobaron, la tarde de este martes en primer debate, un proyecto de ley que legaliza el uso de redes de arrastre para la pesca del camarón y del langostino chileno. ...
---
See More
---
Services
The National Meteorological Institute, offers a range of services that can be ordered online in the next section of the site.

Climate change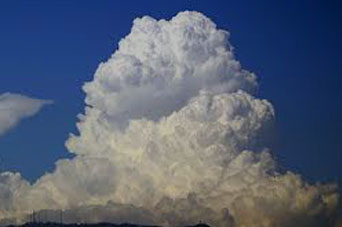 Atlas of clouds
Reigning time depends on the type of clouds that form in the sky and, therefore, forecasters are interested in the study of their structure and evolution. Learn more about this fascinating subject.
---
See more