Weather forecast
Saturday, June 24, 2017
This Saturday will be presenting what is known as the Veranillo de San Juan, which is defined as a reduction of rainfall that usually manifests mainly in the Central Valley and the North Pacific of our territory. So, is anticipated a pattern of few rains in general terms in most of the national territory; which is due to a tendency for the atmosphere to maintain conditions that are mostly dry. However, towards the evening period, the rains will be manifesting in the mountainous sectors of the Central and South Pacific, the Caribbean and the Northern Zone. Finally during the night, conditions will prevail partially cloudy in most of the national territory.

ENSO Bulletin
This scientific document, produced by the Department of Climatology, provides information on the current and upcoming state of El Niño or La Niña events in a national context. This newsletter is published at the end or beginning of each month. Previous issues are also available.
---
Go

Climate Atlas
A climate atlas presents, in a graphical form, a synthesis of the climate knowledge of a country or region. The atlas here presented describes the main climatological features of Costa Rica. It contains color maps of climatic elements such as temperature, precipitation and sunshine. The Climate Atlas of Costa Rica is a project that provides weather information of great importance.
---
Go

Topic of the year 2015
Clouds play a pivotal role in weather forecasts and warnings. They help to drive the water cycle and the entire climate system. Throughout history, they have inspired artists, poets, musicians, photographers and countless other enthusiasts. Understanding Clouds is the theme of World Meteorological Day 2017 to highlight the enormous importance ...
---
Go
Ephemeris
San José, Saturday, June 24, 2017



Moon phase
Hacia
Cuarto
creciente
Friday, June 09, 2017
La contaminación del aire enferma a los habitantes de la Gran Área Metropolitana (GAM), y estas enfermedades tienen un costo millonario para el país. Si las concentraciones de partículas...
---
See More
---
Services
The National Meteorological Institute, offers a range of services that can be ordered online in the next section of the site.

Climate change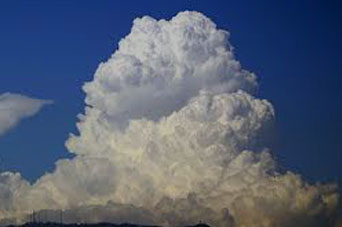 Atlas of clouds
Reigning time depends on the type of clouds that form in the sky and, therefore, forecasters are interested in the study of their structure and evolution. Learn more about this fascinating subject.
---
See more