From March 30th to April 02nd, 2017
General Review
In the remainder of this week, weak trade winds are anticipated at the national level, which will cause very hot conditions and a feeling of embarrassment, as well as the possibility of occurring in isolated afternoon rain showers in the Central Valley and in a more Recurrent in the Central and South Pacific, in the latter mainly in the mountains.

Particularly on Sunday, the arrival of a damp mass to the country is anticipated, a situation that will lead to greater cloudiness and the presence of more recurrent rains in several points of the national territory, being the mountains of the Caribbean and the North Zone, the Central Valley , The Central Pacific and the South Pacific, the regions most likely to rain.
---
Forecast
Mornings: Clear sky and high temperatures throughout the country.

Afternoon: On the Pacific slope, cloudiness will be concentrated in the mountains, with isolated showers in the Nicoya Peninsula, Central Pacific and South Pacific. In the Caribbean, Zona Norte and Valle Central are partly cloudy skies; In the latter, isolated showers are possible, particularly on Sunday.

Nights: In general, little to partial cloudiness in the national territory, with rainfall in the first hours in the mountains and near the South Pacific..
---
Temperature extremes in climatic regions of the country
| REGION | TEMP MAX °C | TEMP MIN °C |
| --- | --- | --- |
| Central Valley | 34 | 14 |
| North Pacific | 38 | 18 |
| Central Pacific | 35 | 16 |
| South Pacific | 36 | 16 |
| Caribbean | 34 | 18 |
| North Zone | 35 | 16 |
---
Weather Trend for the week of April 03th to April 09th:
For this week will continue the hot and clear conditions in the mornings nationwide. However, during the afternoons, an increase in cloud cover is expected on the Pacific slope; In the face of this, showers could be felt in the Central and South Pacific, as well as in the Nicoya peninsula. In addition, isolated showers are possible in the Central Valley.
ESOLANO/DMSA/IMN
---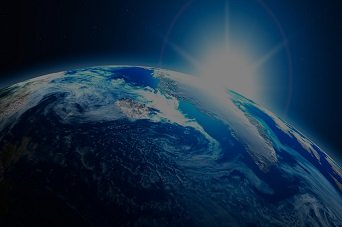 Efemérides
En este apartado encontrará toda la información necesaria sobre salidas y puestas de Sol y Luna, así como toda la información sobre las fase lunares correspondientes.
Ver más
Climate change
One of the greatest challenges facing humanity is climate change. One issue that should concern us all, because our survival is at stake.
See specialized site