December 14-17, 2017
General Review
After the effects of the winter that affected the country in recent days, continued to be perceived during the week in the national territory, although not with the same intensity. This is due to the passage of a high pressure system for the southern states of the United States and the Gulf of Mexico, which will increase atmospheric pressure in the Caribbean Sea; and with that, the intensity of the Trade Winds will be moderate in the country.

At the same time, the arrival of a mass of dry air to the region, the humidity in the atmosphere, hindering the formation of clouds. Therefore, there is no significant hope for the next few days in the national territory, only drizzle in the mountainous parts.

Temperatures in the Central Valley continue to be very cool during the nights and early mornings - as usual in December - but warm during the day, except in the vicinity of San José and Cartago.
---
Forecast
Mornings: Sunny on the Pacific Slope and cloudy in the Caribbean, Northern and Central Valley regions, with occasional lands in the mountains of these regions.
Windy in Guanacaste, Metropolitan Area and mountain ranges.
Afternoon: In general, partially cloudy in the national territory with drizzle in the mountains, except the North Pacific plain where it will predominate with few clouds.
Windy near the mountain ranges.
Nights: On the Pacific Slope, few clouds and windy mountains.
In the rest of the country, cloudiness from little to partial.
Cool temperatures in the Central Valley and the mountains.
---
Temperature extremes in climatic regions of the country
| REGION | TEMP MAX °C | TEMP MIN °C |
| --- | --- | --- |
| Central Valley | 28 | 13 |
| North Pacific | 31 | 17 |
| Central Pacific | 32 | 15 |
| South Pacific | 32 | 11 |
| Caribbean | 30 | 18 |
| North Zone | 30 | 16 |
---
Weather Trend for the week from december 18-24, 2017:
During this week there will be windy conditions again, increasing the probability of rain in the Caribbean and North Zone and decreasing in the Central Valley and North Pacific during most of the week.
JDNARANJOD/DMSA/IMN
---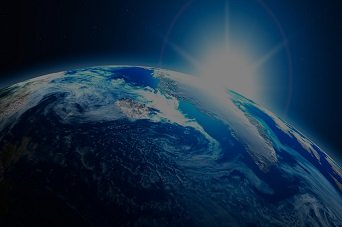 Efemérides
En este apartado encontrará toda la información necesaria sobre salidas y puestas de Sol y Luna, así como toda la información sobre las fase lunares correspondientes.
Ver más
Climate change
One of the greatest challenges facing humanity is climate change. One issue that should concern us all, because our survival is at stake.
See specialized site