From September 25 to October 01, 2023
General Review
This week the humid and unstable conditions over the country will gradually increase again, which are due to factors such as: the arrival of Tropical Wave 40 for the end of the afternoon-night hours of this Monday, the activation of the Zone of Intertropical Convergence in the week to the south of the region and finally, Tropical Wave # 41 preliminarily estimated for Thursday.
In general, scattered showers accompanied by electrical storms (locally of strong intensity) are likely to increase on the Pacific slope, the Central Valley and the Northern Zone. The Caribbean regions will present such precipitation occasionally towards the center, but mainly in western sectors and mountainous parts.
---
Forecast
Mornings: Cloudiness that evolves from little to partial and as the week progresses. Possibility of occasional showers in maritime areas near the Pacific slope.
Afternoons: Presence of mostly cloudy conditions with scattered to widespread showers, accompanied by a thunderstorm, in the Pacific and the Central Valley, increasing the probability in the middle of the week that they will manifest in the North Pacific. The Caribbean regions will maintain the probability of these rains in the western sectors, with a coastline with little rain.
Nights: Cloudiness evolves from mostly cloudy to partial clouds. Possibility of rain in the first hours for the Pacific regions and coastal sectors.
---
Temperature extremes in climatic regions of the country
| REGION | TEMP MAX °C | TEMP MIN °C |
| --- | --- | --- |
| Central Valley | 31 | 15 |
| North Pacific | 37 | 18 |
| Central Pacific | 33 | 18 |
| South Pacífic | 33 | 16 |
| Caribe | 32 | 19 |
| North Zone | 34 | 20 |
---
Outlook for the week from 01 to 07 October, 2023
A week is observed with the probability of maintaining the occurrence of precipitation on the Pacific slope. The presence of days where the rains are perceived as reinforced-generalized alternating with days in which they are less frequent is not ruled out, which has been a characteristic of the rainfall in this rainy season.
JPVALVERDE/DMSA/IMN
---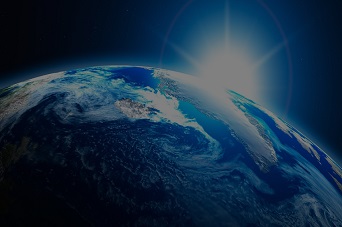 Ephemerides
In this section you will find all the necessary information about sunrises and sunsets of the Sun and Moon, as well as all the information about the corresponding lunar phases.
See more
Climate change
One of the greatest challenges facing humanity is climate change. One issue that should concern us all, because our survival is at stake.
See specialized site