From July 2nd to 5th, 2020
General Review
For this weekend the rains will continue in much of the national territory. The Intertropical Convergence Zone will be over Costa Rica, providing atmospheric instability; in addition to the passage of three tropical waves these days.

Tropical Wave # 14 is expected to cross the country this Thursday, Tropical Wave # 15 on Friday, and Tropical Wave # 16 over the course of Saturday night and Sunday morning.

Due to the above, rains are possible during the early morning and early morning hours near the Limón coast. Moderate intensity rainfall accompanied by a thunderstorm is expected in the Pacific Slope, the Central Valley and the North Zone. The rains will continue at night on the Pacific coast and there is the possibility of night rains in the Caribbean regions.
---
Forecast
Mornings: Possible rains in coastal areas in the Caribbean from Friday. In the rest of the country, cloudiness varies from partial to total with a sultry environment.

Afternoons: Mostly cloudy with isolated showers with thunderstorms in the Valle Centra, the Pacific Slope and the North Zone. Scattered rains in the mountains of the North Caribbean.

Nights: Probability of rain near the Pacific coast and occasionally in the Central Valley. There is the possibility of scattered showers on the Caribbean plains, increasing the possibility on Saturday.
---
Temperature extremes in climatic regions of the country
| REGION | TEMP MAX °C | TEMP MIN °C |
| --- | --- | --- |
| Central Valley | 32 | 15 |
| North Pacific | 34 | 19 |
| Central Pacific | 33 | 15 |
| South Pacific | 33 | 5 |
| Caribbean | 31 | 20 |
| North Zone | 32 | 18 |
---
Weekly weather trend from June 06-12, 2020
Next week it will maintain the ideal conditions for the presence of rainy and electrical activity during the afternoons and nights, mainly in the Pacific and Central Valley regions. On the other hand, in the North and Caribbean Zone, rainfall will have a more isolated behavior, manifesting itself especially in mountainous areas in the aforementioned periods.
J.D. NARANJO/ DMSA / IMN
---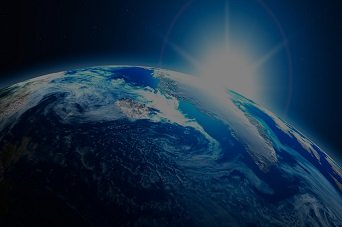 Efemérides
En este apartado encontrará toda la información necesaria sobre salidas y puestas de Sol y Luna, así como toda la información sobre las fase lunares correspondientes.
Ver más
Climate change
One of the greatest challenges facing humanity is climate change. One issue that should concern us all, because our survival is at stake.
See specialized site