From Agust 11-14 , 2022
-Update-
General Review
The Intertropical Convergence Zone near the country, together with instability in the high atmosphere, generate a humid and unstable environment, favoring ideal conditions for the presence of cloudiness and rainy events in the national territory; especially during the afternoons and early evening hours. The most significant rains will manifest this Thursday and Friday. Towards the weekend, a more isolated behavior in rainfall is estimated; however, in the Central and South Pacific there is a high potential to manifest the strongest rains in this period.
Tropical wave #26 is over Panama and its arrival in our country is estimated between Thursday night and Friday morning, its effects will be witnessed on Friday.
Saharan Dust remains over the Caribbean Sea, over the next few days it will spread towards the north of the Caribbean, due to the above, no intrusion towards Costa Rica is expected.
---
Forecast
Mornings: Cloudiness between partial and total. Possible rains in coastal areas, especially the Pacific, during the first hours.
Afternoons: In the Pacific it is expected to be mostly cloudy with rains, downpours and storms, the northern part of Guanacaste is estimated to have few rains. The Central Valley and North Zone, cloudiness between partial and total with isolated downpours and storms. In the Caribbean, it is expected to be partially cloudy with isolated rains in the mountainous areas and outskirts.
Nights: Cloudiness between partial and total in the country. Rains and isolated electrical storm in the Pacific and North Zone in the first hours. Light rains are possible in the Central Valley and Caribbean mountains during the first part of the period, Thursday and Friday.
---
Temperature extremes in climatic regions of the country
| REGION | TEMP MAX °C | TEMP MIN °C |
| --- | --- | --- |
| Valle Central | 28 | 14 |
| Pacífico Norte | 33 | 17 |
| Pacífico Central | 32 | 15 |
| Pacífico Sur | 32 | 15 |
| Caribe | 32 | 18 |
| Zona Norte | 32 | 16 |
---
Outlook for the week of August 15-21, 2022
In this period, the typical pattern of the rainy season is expected, with rainfall being more evident in the different regions of the country as this period progresses.
RMORERA/DMSA/IMN
---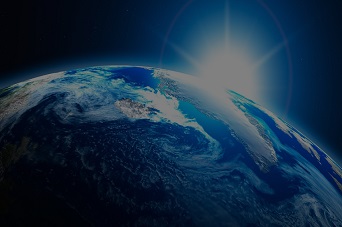 Ephemerides
In this section you will find all the necessary information about sunrises and sunsets of the Sun and Moon, as well as all the information about the corresponding lunar phases.
See more
Climate change
One of the greatest challenges facing humanity is climate change. One issue that should concern us all, because our survival is at stake.
See specialized site