From 12th - 18th August, 2019
General Review
The week begins with accelerated trade winds in the Caribbean Sea, with occasional gusts of wind in the mountain ranges in the first half of the week.
In addition, the presence of Sahara dust is detected in the basin, with which a small percentage of this dust will reach the country and could be perceived by the population.
As of Wednesday, an increase in rainfall in the country is expected, due to the proximity of the Intertropical Convergence Zone and the passage of the next tropical wave, caused by moderate rainfall, with the most intense being concentrated in the Pacific Slope,
extending part of these rains to the Central Valley and lesser extent in both the North Zone and the Caribbean.
---
Forecast
Morning: Cloudiness varying from partial to total. On Thursday and Friday, probability of rains in the first hours along the Pacific coast.

Afternoons: Partly cloudy in the national territory. Afternoon rainfall in the Central Pacific and the South Pacific, extending to the entire country since Wednesday.

Nights: For Thursday and Friday, rainy conditions mainly in the Pacific regions. The rest of the week, occasional rains in the country.
---
Temperature extremes in climatic regions of the country
| REGION | TEMP MAX °C | TEMP MIN °C |
| --- | --- | --- |
| Central Valley | 29 | 16 |
| North Pacific | 33 | 18 |
| Central Pacific | 32 | 17 |
| South Pacific | 32 | 9 |
| Caribbean | 30 | 18 |
| North Zone | 31 | 18 |
---
Weather trend from August 19th to 23th, 2019
J.D. NARANJO/DMSA/IMN
---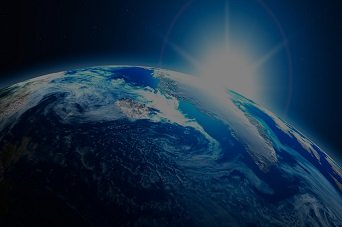 Efemérides
En este apartado encontrará toda la información necesaria sobre salidas y puestas de Sol y Luna, así como toda la información sobre las fase lunares correspondientes.
Ver más
Climate change
One of the greatest challenges facing humanity is climate change. One issue that should concern us all, because our survival is at stake.
See specialized site