From March 22 to 25, 2018
-UPDATE-
General Review
In the remainder of the week, high values of atmospheric pressure are anticipated in the Caribbean Sea and Central America, which will be propitiating strong trade winds at various points in the national territory. This situation will be generating a feeling of less heat, without reaching very low temperatures; likewise, this will bring occasional rains in the Caribbean and Northern Zone, especially on Saturdays and Sundays.
---
Forecast
Morning: Sunny in the Pacific and the Central Valley, windy in Guanacaste and the Metropolitan Area. In the North and Caribbean Zone partial cloudiness is expected, with intermittent rains, which will increase particularly on Saturday and Sunday.
Afternoons: In the North Pacific and the Central Valley partial cloudiness and strong trade winds are expected with possible light rains in the mountain ranges and their surroundings. In the high areas of the Central Pacific and the South Pacific, possible isolated showers are anticipated. In the Caribbean and the Northern Zone they will remain partially cloudy, with isolated rains mainly in the mountains.
Nights: In the Pacific and the Central Valley it will remain partially cloudy and windy with possible rains in the mountain ranges of both regions. In the Caribbean and the North Zone, variable cloudiness is expected with rains and isolated downpours, especially between Friday and Sunday.
---
Temperature extremes in climatic regions of the country
| REGION | TEMP MAX °C | TEMP MIN °C |
| --- | --- | --- |
| Central Valley | 32 | 13 |
| North Pacific | 38 | 18 |
| Central Pacific | 35 | 16 |
| South Pacific | 35 | 16 |
| Caribbean | 32 | 16 |
| North Zone | 35 | 15 |
---
Weather Trend for the week from March 26 to April 01, 2018
It is estimated that during this period very hot conditions will remain in the country. Said situation product of moderate trade winds. Likewise, occasional rains are possible in the afternoon periods in the Central and South Pacific.
ESOLANO/DMSA/IMN
---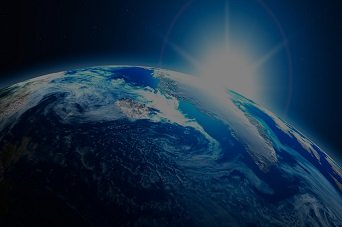 Efemérides
En este apartado encontrará toda la información necesaria sobre salidas y puestas de Sol y Luna, así como toda la información sobre las fase lunares correspondientes.
Ver más
Climate change
One of the greatest challenges facing humanity is climate change. One issue that should concern us all, because our survival is at stake.
See specialized site