From May 21-27, 2018
-UPDATE-
General Review
During the rest of the week, unstable conditions are estimated in the country due to the proximity of the Intertropical Convergence Zone, so that in the Central Valley, the Pacific slope and North Zone will remain with rainy afternoon activity and in the first hours of the nights in said period.
On the other hand, the morning periods will be warm in most of the national territory, with the possibility of some rains near the Pacific coast in the early morning and early morning hours. In the coast of Limón the rains will appear mainly in the nights and dawns.
---
Forecast
Mornings: Partly cloudy and with high temperatures in the Pacific slope and the Central Valley, in addition there are possible rains near the Pacific coast in the first hours. In the North Zone and the Caribbean it will be partially cloudy.
Afternoons: In the Pacific, the North Zone, the Central Valley and the mountains of the Caribbean there will be rains and showers with thunderstorms. The Caribbean coast will have partial cloudiness and little chance of rain.
Nights: Isolated showers and possible thunderstorms are estimated in the first hours in the Pacific and Northern regions. In the Central Valley, occasional showers are estimated. In the Caribbean, isolated showers and possible thunderstorms are expected.
---
Temperature extremes in climatic regions of the country
| REGION | TEMP MAX °C | TEMP MIN °C |
| --- | --- | --- |
| Central Valley | 31 | 15 |
| North Pacific | 36 | 18 |
| Central Pacific | 34 | 16 |
| South Pacific | 34 | 16 |
| Caribbean | 33 | 18 |
| North Zone | 34 | 17 |
---
Weather Trend for the week from May 28th to June 3rd , 2018
During this time warm, moist, with the possibility of rains may experience a decrease in their accumulated throughout the Pacific and Central Valley conditions will, this due to a lower moisture content in the atmosphere is expected during the second half of that period.
ESOLANO/DMSA/IMN
---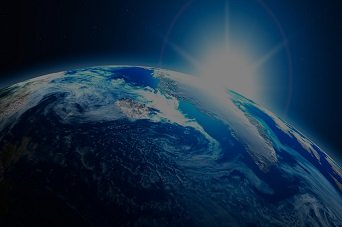 Efemérides
En este apartado encontrará toda la información necesaria sobre salidas y puestas de Sol y Luna, así como toda la información sobre las fase lunares correspondientes.
Ver más
Climate change
One of the greatest challenges facing humanity is climate change. One issue that should concern us all, because our survival is at stake.
See specialized site