From February 16th to 19th, 2017
General Review
As predicted, the intensity of the wind over the country fell this week, due to the decrease in pressure in the Caribbean Sea.
Starting Friday, with the passage of a system of high pressure by the south of the United States, will be perceived moderate bursts.In addition, the stable atmospheric pattern typical of the month, favors a pattern of little cloudiness in the national territory, which coupled with the decrease in wind, will make the temperatures very warm during the day and cool at night.
At the same time, the sea breeze will be entering the coastal regions these days, so there is the possibility of occasional short-term rainfall in the Caribbean, Central and South Pacific, as well as an occasional incursion into the coastal breeze. Extreme west of the Central Valley.
---
Forecast
Morning: Cloudiness from little to partial in the national territory. Partly cloudy over the Caribbean and the North. Between clear and cloudy in the Pacific and lower parts of the Central Valley.
Afternoon: Partly cloudy skies in the North and Caribbean zone. From Thursday, the possibility of dispersed showers of short duration in the Central Pacific and South Pacific. In the Central Valley low to partial cloudiness with possibility of short rainfall in the extreme west of the region. In the North Pacific it will be sunny and very hot.
Night: In general for the national territory, partly cloudy to partly cloudy. Occasional bursts of wind near the mountain ranges during Friday and Saturday.
---
Temperature extremes in climatic regions of the country
| REGION | TEMP MAX °C | TEMP MIN °C |
| --- | --- | --- |
| Central Valley | 32 | 14 |
| North Pacific | 36 | 18 |
| Central Pacific | 35 | 16 |
| South Pacific | 35 | 15 |
| Caribbean | 31 | 18 |
| North Zone | 34 | 16 |
---
Outlook from February 20th to 26th, 2017
Analyzes show for this week the windy pattern will be weak, so the little cloudiness and the warm temperatures would predominate. In addition, there would be the possibility of rainfall occurring in the Central and South Pacific in the afternoons.
GCHINCHILLA/DMSA/IMN
---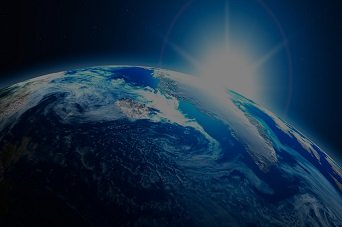 Efemérides
En este apartado encontrará toda la información necesaria sobre salidas y puestas de Sol y Luna, así como toda la información sobre las fase lunares correspondientes.
Ver más
Climate change
One of the greatest challenges facing humanity is climate change. One issue that should concern us all, because our survival is at stake.
See specialized site