« Back
Aviso Meteorológico-IMN-301121-0745am
Aviso Meteorológico
Rainy pattern persists in the Caribbean and North Zone due to cold surge # 6
November 30, 2021
07.45 a.m.
Discussion: The presence of cold surge # 6 in the Caribbean Sea is generating windy conditions in the north and center of the country and at the same time constant entry of humidity into the national territory, causing cloudiness and rains in the province of Limón and Northern Zone, part of the cloud cover and precipitations extend to the Central Valley and even to the Central Pacific. The highest accumulated in the last 6 hours are registered in Siquirres and its surroundings with ranges between 25-50 mm. Maximum winds have reached 93 km/h at the Orosi Volcano in Guanacaste and 54 km/h at Cerro Chitaría -Valle Central-.

Forecast: The strong windy pattern will continue on this day towards the north and center of the country, speeds are estimated between 40-90 km/h in the North Pacific and Central Valley, the most intense gusts in the upper parts of these regions.

Due to the action of the wind, cloudy conditions and intermittent rains of variable intensity are estimated in the North Zone and the province of Limón with accumulated between 30-70 mm in periods of 6-12 hours, possible higher amounts locally. The cloud cover can be projected occasionally to the Central Valley and north of Guanacaste, causing rains especially in mountainous and adjacent sectors, with amounts between 10-25 mm.

The Intertropical Convergence Zone remains in the south of Central America, which generates isolated rains in the Central and South Pacific regions during the morning, in the afternoon there may be showers with electrical storms, accumulated 25-50 mm in periods of 6 hours.

Warning: Special attention in the Caribbean and the North Zone, since they reflect higher levels of saturation in the soils given the rains of previous days. Attention also in places vulnerable to strong winds in the central and northern sectors of the country.

Due to the above, the IMN recommends:
Caution due to sewerage saturation and possible flooding in the Caribbean and Northern Zone.
Prevention against thunderstorms and seek shelter in a safe place in the event of strong gusts of wind present or perceived near storm clouds, due to the possible fall of tree branches, power lines, among others.
Stay informed through social networks, Twitter: @IMNCR, Facebook: Instituto Meteorológico Nacional CR and the WEB Page: www.imn.ac.cr
Rebeca Morera R
Meteorologist
DMSA-IMN
---
Services
The National Meteorological Institute, offers a range of services that can be ordered online in the next section of the site.
go to services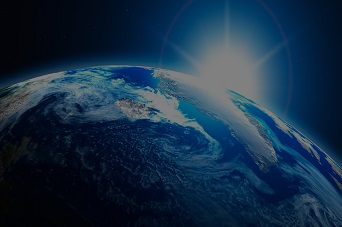 Efemérides
En este apartado encontrará toda la información necesaria sobre salidas y puestas de Sol y Luna, así como toda la información sobre las fase lunares correspondientes.
Ver más