Onda tropical #26 la madrugada del viernes
6 de agosto de 2020
5 p.m.
Diagnóstico: La onda tropical #26 se ubica a esta hora en el oeste de Panamá, y estará ingresando al país durante la madrugada del viernes.   Pronóstico: Debido a esto, existe la...
---
Weather warnings history
In this section you will find the weather warnings history.
« Back
Aviso Meteorológico-IMN-10517-2.30p.m
Weather Warning
Storms and storms in the Greater Metropolitan Area and South Pacific
May 1, 2017
02.00 p.m.
Diagnosis: Morning evaporation and warm temperatures facilitate rapid cloud formation in the Central Valley.
The maximum temperatures were around 27 ° C-31 ° C in the region.
There have been rains and showers with amounts between 5-18 mm in 1 hour and strong thunderstorm.
Prognosis: Heavy downpours are expected to continue with intense thunderstorm in the next 3-4 hours with estimated amounts of 20-30mm in this period in the GAM, especially the west and north of the Valley and its surroundings, as well as in the Pacific
Central and South, especially the mountains.
The North Zone and Caribbean, rains in the mountains with amounts between 10-20mm.
Caution in areas with vulnerability to floods due to saturation of sewage systems in the Central Valley, the Pacific, mountains of the Caribbean, or in view of the increased flow in rivers and streams, and also in areas prone to landslides.

Refuge in a safe place in case of hearing a thunderstorm or perceive strong bursts of wind, as well as precaution for possible fall of branches of trees, electric line.

Prevention to drivers in the presence of fog banks, which could reduce visibility, as well as adverse conditions on the roads, special attention on the main national roads as Route 27 and Route 32 among others, mainly in the late afternoon

And night.
Daniel Poleo Brito
Meteorologist
DMSA-IMN
---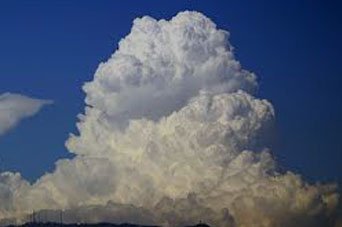 Atlas of Cloud
Everyone at some point have directed the view to the sky and observed the clouds. You have seen them dark, white, thin, dense, others that produce thunderstorms, lightning, hail and up to imagine well known figures.
See more
Services
The National Meteorological Institute, offers a range of services that can be ordered online in the next section of the site.
go to services