Zona de Convergencia Intertropical favorece lluvias fuertes en el Pacífico
13 de agosto de 2020
06.00 p.m.
Diagnóstico:  la cercanía de la Zona de Convergencia Intertropical genera condiciones lluviosas fuertes en el Pacífico Sur con montos de lluvia entre 60-120 mm en 6 horas.  ...
---
Weather warnings history
In this section you will find the weather warnings history.
« Back
Aviso Meteorológico-IMN-160717-10.15a.m
Weather Warning
Intertropical Convergence Zone on the country this Sunday
July 16, 2017
10.15 am
Diagnosis: The Intertropical Convergence Zone is located on Costa Rica today. This morning the moisture input from the oceanic sector to the Pacific and the Central Valley has started and combines with the warming to increase the potential for cloud generation and rainfall in the coming hours.
Forecast: Due to the above, due to the above, from midday and during the afternoon and the night rain and showers are expected accompanied by electrical storm in the regions of the Pacific and the Central Valley, with amounts varying between 20-60 mm in periods of 3 a 6 hours. In the North Zone and in the mountainous regions of the Caribbean isolated showers are foreseen during the afternoon and night, estimates are estimated between 10-30 mm from 3 to 6 hours.
In addition, Tropical Wave # 24 is located in Panama and continues to the west, is expected to be arriving in Costa Rica on Monday, a situation that would encourage the rains in the country this day, especially in the afternoon and Night in the Pacific and Central Valley.
Due to the above, the IMN recommends:
Caution in areas with vulnerability to flooding due to saturation of sewage systems due to increased flow in rivers and streams; Also in sectors prone to landslides and floods.
In case of a thunderstorm, strong gust of wind, or hail events, take refuge in a safe place.
Preventing drivers from adverse road conditions due to reduced visibility.
Gabriela Chinchilla
Meteorologist
DMSA-IMN
---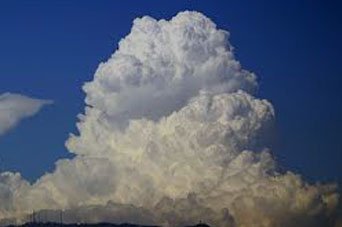 Atlas of Cloud
Everyone at some point have directed the view to the sky and observed the clouds. You have seen them dark, white, thin, dense, others that produce thunderstorms, lightning, hail and up to imagine well known figures.
See more
Services
The National Meteorological Institute, offers a range of services that can be ordered online in the next section of the site.
go to services