Zona de Convergencia Intertropical favorece lluvias fuertes en el Pacífico
13 de agosto de 2020
06.00 p.m.
Diagnóstico:  la cercanía de la Zona de Convergencia Intertropical genera condiciones lluviosas fuertes en el Pacífico Sur con montos de lluvia entre 60-120 mm en 6 horas.  ...
---
Weather warnings history
In this section you will find the weather warnings history.
« Back
Aviso Meteorológico-IMN-190617-0400.m
Weather Warning
Heavy rainfall will continue until late at night
June 19, 2017
04.00 p.m.
Diagnosis: Heavy rains and heavy rains have occurred this afternoon in various parts of the country; As are the center and east of GAM, Pacific, South, Central Pacific and Caribbean mountains. These conditions are favored by the proximity of the Intertropical Convergence Zone that maintains an unstable atmospheric pattern. The highest amounts have been registered in Carthage with 60 mm, in addition other places with important accumulations are: Escazú 12 mm, Santa Marcos de Tarrazú 36 mm, Coto Brus 32 mm, Guácimo 27 mm, among others.

Forecast: In the remainder of the afternoon, heavy rains and heavy downpours are forecast in the Pacific, Central Valley, North Zone and mountains of the Caribbean; Are estimated to accumulate between 20-60 mm in lapses of 3 to 6 hours. Precipitation will continue intermittently until late at night in the regions mentioned above, especially in the Pacific.

As precaution, the IMN recommends,
Use precaution in the areas susceptible to flooding because of high amounts of water in drains in areas of high population, in presence of an increased amount of water in the rivers and streams, as well as in these areas are prone to land slides and flooding.
If you hear thunder, see lightning, or experience strong wind seek shelter in a safe location.
Drivers be aware of the roads could flood and become very slick and reduction of visibility.
Rebeca Morera R
Meteorologist
DMSA-IMN
---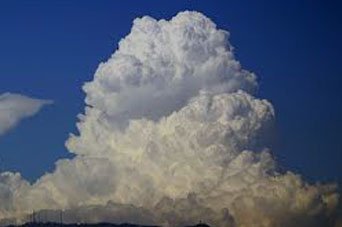 Atlas of Cloud
Everyone at some point have directed the view to the sky and observed the clouds. You have seen them dark, white, thin, dense, others that produce thunderstorms, lightning, hail and up to imagine well known figures.
See more
Services
The National Meteorological Institute, offers a range of services that can be ordered online in the next section of the site.
go to services