Zona de Convergencia Intertropical favorece lluvias fuertes en el Pacífico
13 de agosto de 2020
06.00 p.m.
Diagnóstico:  la cercanía de la Zona de Convergencia Intertropical genera condiciones lluviosas fuertes en el Pacífico Sur con montos de lluvia entre 60-120 mm en 6 horas.  ...
---
Weather warnings history
In this section you will find the weather warnings history.
« Back
Aviso Meteorológico-IMN-281219-0910am
Aviso Meteorológico
Lluvias fuertes e intermitentes se mantendrán todo el día en el Caribe y la Zona Norte
28 de diciembre de 2019
09.10 a.m.
Diagnóstico: la presencia de una atmósfera inestable ha estado generando precipitaciones intermitentes en el Caribe desde la madrugada. Los montos de lluvia acumulados en las últimas 6 horas están entre 50-60 mm en Sixaola, entre 25-35 mm en la Zona montañosa de Sarapiquí y el Caribe Norte.
Pronóstico: En lo que resta de la mañana se tendrán lluvias intermitentes y generalizadas en todo el Caribe y Zona Norte, con acumulados entre 50-60 mm durante este período, siendo máximas en la Costa del Caribe Sur en este período. Hay posibilidad de lluvias débiles en el norte y este del Valle Central con montos entre 1-10 mm.
Durante el período de la tarde continuarán manifestándose lluvias de variable intensidad en el Caribe y la Zona Norte, las más fuertes hacia el Caribe Sur; se estiman montos entre 20-40 mm, con posibles acumulados superiores de forma puntual. En el Caribe Norte y Zona Norte montañosa se tendrán precipitaciones intermitentes con montos entre 20-30 mm.
Hay posibilidad de lluvias débiles y lloviznas en las montañas del Pacífico Norte y Valle Central, montos entre 1-5 mm. Por otra parte, en las regiones del Pacífico Sur se prevén aguaceros aislados en la tarde con acumulados entre 10-20 mm, el resto de la región se mantendrá con pocas nubes.
En la noche se prevé un nuevo incremento de las precipitaciones en el Caribe y Zona Norte, principalmente en los sectores montañosos, consecuencia de la inestabilidad que se estará presentando en la atmósfera al menos hasta este domingo. Se prevén montos de lluvia de hasta 40 mm durante este período.
Debido a lo anterior, el IMN recomienda:
Precaución en zonas con vulnerabilidad a inundaciones por saturación de alcantarillado, aumento de caudal en ríos y quebradas, además en sectores propensos a deslizamientos, particularmente en el Caribe.
Precaución por la ocurrencia de bancos de niebla en la ruta 32.
Precaución en carretera al manejar con poca visibilidad y lluvias.
Manténganse informados a través de las redes sociales, Twitter: @IMNCR, Facebook: Instituto Meteorológico Nacional y la Página WEB: www.imn.ac.cr
Daniel Poleo
Meteorólogo
DMSA-IMN
---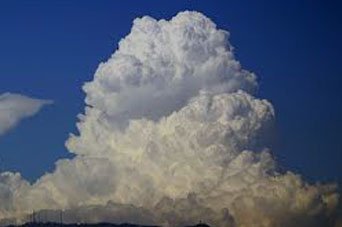 Atlas of Cloud
Everyone at some point have directed the view to the sky and observed the clouds. You have seen them dark, white, thin, dense, others that produce thunderstorms, lightning, hail and up to imagine well known figures.
See more
Services
The National Meteorological Institute, offers a range of services that can be ordered online in the next section of the site.
go to services