Zona de Convergencia Intertropical favorece lluvias fuertes en el Pacífico
13 de agosto de 2020
06.00 p.m.
Diagnóstico:  la cercanía de la Zona de Convergencia Intertropical genera condiciones lluviosas fuertes en el Pacífico Sur con montos de lluvia entre 60-120 mm en 6 horas.  ...
---
Weather warnings history
In this section you will find the weather warnings history.
« Back
Aviso Meteorológico-IMN-060120-1030am
Aviso Meteorológico
Continúan las condiciones ventosas en el país, aunque disminuyen paulatinamente
06 de enero de 2020
10.30 a.m.
Diagnóstico: Se mantiene la influencia del empuje frío #14, generando ráfagas intensas que superan los 98 km/h en el norte de Guanacaste, mientras que en el resto del Pacífico Norte, sectores montañosos y Valle Central los máximos rondan entre 60-90 km/h.
Pronóstico: El patrón ventoso se mantendrá disminuyendo de manera paulatina al final de la tarde y noche, sin embargo, alrededor del mediodía se estarán presentando ráfagas entre 70-100 km/h en Guanacaste y los sectores montañosos del país. En el Valle Central las ráfagas estarán entre 50-95 km/h.
Se prevén precipitaciones intermitentes en el Caribe y Zona Norte, con montos entre 5-20 mm. Se prevé que mañana el país no esté bajo la influencia de este empuje frío.
Debido a lo anterior, el IMN recomienda:
Extremar las precauciones por vientos fuertes y su posible afectación de techos, cableado eléctrico, rótulos, árboles; así como en las partes montañosas del país (parques nacionales, volcanes).
Precaución para las embarcaciones por mar picado y muy fuerte oleaje en el Pacífico Norte, Golfo de Nicoya, Pacífico Central y el mar Caribe, así como a la navegación aérea por turbulencia sobre los sectores montañosos.
Evitar quemas de todo tipo ya que pueden salirse de control.
Precaución en la navegación aérea debido a la alta posibilidad de ocurrencia de turbulencia moderada.
Manténganse informados a través de las redes sociales, Twitter: @IMNCR, Facebook: Instituto Meteorológico Nacional y la Página WEB: www.imn.ac.cr
Daniel Poleo
Meteorólogo
DMSA-IMN
---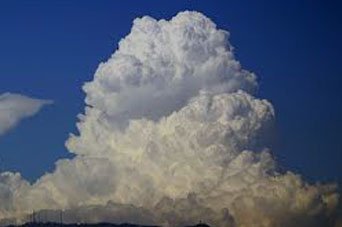 Atlas of Cloud
Everyone at some point have directed the view to the sky and observed the clouds. You have seen them dark, white, thin, dense, others that produce thunderstorms, lightning, hail and up to imagine well known figures.
See more
Services
The National Meteorological Institute, offers a range of services that can be ordered online in the next section of the site.
go to services