Onda tropical #28 y baja presión mantienen afectación sobre el país esta madrugada
15 de agosto
12:00 a.m.
Diagnóstico: La onda tropical #28 está atravesando el país a esta hora. La misma está generando precipitaciones intensas y tormenta eléctrica en la Zona Norte, Caribe y Pacífico Norte...
---
Weather warnings history
In this section you will find the weather warnings history.
« Back
Aviso Meteorológico-IMN-140120-9.00am
Aviso Meteorológico
Alta presión mantiene patrón ventoso este martes
14 de enero de 2020
9.00 am
Diagnóstico: Persiste el fuerte gradiente de presión generado por el tránsito de una alta presión en el Océano Atlántico, lo cual mantiene condiciones de vientos muy fuertes en el país.
Esta madrugada se han registrado ráfagas con magnitudes de 110 km/h en La Cruz de Guanacaste, 92 km/h en volcán Orosi, 84 km/h en Ciudad Colón, 80 km/h en Chirripó, 77 km/h en Pinilla, 70 km/h en volcán Poás y cerro Chitaría, 70 km/h en volcán Irazú por mencionar algunos de los sectores con ráfagas muy fuertes o intensas. En zonas bajas del Valle Central como Alajuela, San José, Heredia y Cartago las ráfagas oscilan entre 40 km/h y 60 km/h.
En cuanto a las precipitaciones se han presentado de manera intermitente en zonas aisladas del Caribe, Zona Norte y este del Valle Central, con montos bajos entre 5 y 20 mm.
Pronóstico: Este sistema de alta presión seguirá moviéndose lentamente hacia el este en el océano Atlántico, por lo tanto, continuará propiciando condiciones muy ventosas en nuestro territorio gran parte de la semana, aunque se prevé una disminución en la intensidad y frecuencia de dichas ráfagas entre jueves y viernes.
Este martes en particular, habrá ráfagas intensas con velocidades máximas estimadas entre los 70-120 km/h para las Cordilleras del centro y norte del país y entre 40-80 km/h en las partes bajas del Valle Central y sectores costeros de Guanacaste. En cuanto a las precipitaciones, se espera que persista el patrón de lluvias débiles y moderadas intermitentes en las regiones del Caribe y la Zona Norte a lo largo del día, acumulados estimados entre 10-50 mm en periodos de 24 horas, son posibles aguaceros de manera localizada que registren montos mayores. Además, se prevén lluvias ligeras como lloviznas en las cordilleras y sus cercanías, montos acumulados menores a 20 mm a lo largo de este martes.
Debido a lo anterior, el IMN recomienda:
Extremar las precauciones por vientos fuertes y su posible afectación de techos, cableado eléctrico, rótulos, árboles; así como en las partes montañosas del país (parques nacionales, volcanes).
Precaución para las embarcaciones por mar picado y muy fuerte oleaje en el Pacífico Norte, Golfo de Nicoya, Pacífico Central y el mar Caribe, así como a la navegación aérea por turbulencia sobre los sectores montañosos.
Evitar quemas de todo tipo ya que pueden salirse de control.
Manténganse informados a través de las redes sociales, Twitter: @IMNCR, Facebook: Instituto Meteorológico Nacional y la Página WEB: www.imn.ac.cr
Gabriela Chinchilla
Meteoróloga
DMSA-IMN
---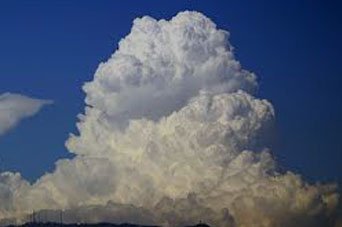 Atlas of Cloud
Everyone at some point have directed the view to the sky and observed the clouds. You have seen them dark, white, thin, dense, others that produce thunderstorms, lightning, hail and up to imagine well known figures.
See more
Services
The National Meteorological Institute, offers a range of services that can be ordered online in the next section of the site.
go to services