Condiciones ventosas se mantienen en el país durante este jueves
20 de febrero de 2020
10:00 am
Diagnóstico: Un sistema de alta presión en el Atlántico y mar Caribe mantiene altos los niveles de presión atmosférica toda la región, ocasionando a su vez un patrón ventoso muy fuerte en el...
---
Weather warnings history
In this section you will find the weather warnings history.
« Back
Informe meteorológico #2 Condiciones lluviosas en el Caribe y la Zona Norte
Informe Meteorológico
Condiciones ventosas y lluviosas en el territorio nacional
20 de enero de 2020
6.00 am
Diagnóstico: Los vientos alisios acelerados han provocado ráfagas fuertes en el territorio nacional desde 35 km/h hasta 100km/h. Las precipitaciones han aumentado durante las últimas 6 horas en la Zona Norte y el Caribe. Los acumulados oscilan entre 1 y 30 mm.
Pronóstico: Durante la mañana de este lunes se mantendrán lluvias intermitentes entre débil y moderada en la vertiente del Caribe y Zona Norte. Para la parte costera se anticipan acumulados máximos entre 10-15 mm en periodos de 12 horas mientras que, en las partes montañosas, así como en la Zona Norte estos se estiman en 10-50 mm. Para el resto del país son posibles lloviznas en las partes altas y sus cercanías.
Además, se espera que continúe el viento moderado con ráfagas ocasionales en guanacaste, el Valle Central y las cordilleras con intensidades máximas estimadas entre 30-60 km/h para las zonas bajas y entre 50-100 km/h en las montañas.
Se espera que durante este lunes se mantenga la afectación de dicho sistema generando fuertes vientos alisios en el centro y norte del territorio nacional, así como las condiciones nubladas y lluviosas en el Caribe y Zona Norte.
Especial atención a las zonas con vulnerabilidad a inundaciones ya que debido a la persistencia de la lluvia en la zona durante los últimos días los suelos se encuentran saturados. Particular atención a los ríos Banano, Colorado, Coen, Telire, Barbilla, Chirripó, Matina, Valle la estrella y Reventazón ya que se reportan crecidos, así como también al río Sixaola que se reporta desbordado en el sector conocido como Las Parcelas. Se recomienda estar pendientes de los comunicados oficiales de la Comisión Nacional de Emergencia, así como también de los entes oficiales.
Próximo informe hoy lunes a las 12 medio día.
Debido a lo anterior, el IMN recomienda:
Extremar las precauciones por vientos fuertes y su posible afectación de techos, cableado eléctrico, rótulos, árboles; así como en las partes montañosas del país (parques nacionales, volcanes).
Precaución para las embarcaciones por mar picado y muy fuerte oleaje en el Pacífico Norte, Golfo de Nicoya, Pacífico Central y el mar Caribe, así como a la navegación aérea por turbulencia sobre los sectores montañosos.
Evitar quemas de todo tipo ya que pueden salirse de control.
Precaución en zonas con vulnerabilidad a inundaciones por saturación de alcantarillado, aumento de caudal en ríos y quebradas, además en sectores propensos a deslizamientos.
Manténganse informados a través de las redes sociales, Twitter: @IMNCR, Facebook: Instituto Meteorológico Nacional y la Página WEB: www.imn.ac.cr
Wilke Contreras
Pronosticador de turno
DMSA-IMN
---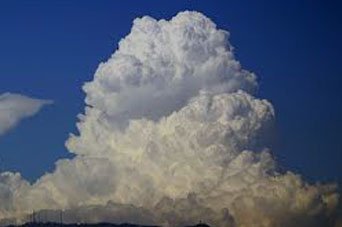 Atlas of Cloud
Everyone at some point have directed the view to the sky and observed the clouds. You have seen them dark, white, thin, dense, others that produce thunderstorms, lightning, hail and up to imagine well known figures.
See more
Services
The National Meteorological Institute, offers a range of services that can be ordered online in the next section of the site.
go to services