Zona de Convergencia Intertropical favorece lluvias fuertes en el Pacífico
13 de agosto de 2020
06.00 p.m.
Diagnóstico:  la cercanía de la Zona de Convergencia Intertropical genera condiciones lluviosas fuertes en el Pacífico Sur con montos de lluvia entre 60-120 mm en 6 horas.  ...
---
Weather warnings history
In this section you will find the weather warnings history.
Weather Warning
Tropical storm Gonzalo weakens rapidly
July 25, 2020
9.40 am
Diagnosis: Tropical storm Gonzalo is located at 60.5 ° west and 10.5 ° north at 9 am today in Costa Rica. Gonzalo is located 90 km from Trinidad and travels at a speed of 30 km / h to the west.

Forecast: According to current trajectory projections, Tropical Storm Gonzalo will enter the Caribbean Sea this Saturday, and as it does, it will begin to weaken rapidly, to be degraded to the category of tropical depression tonight; Furthermore, the cyclone is expected to dissipate this Sunday morning as it passes through the maritime zone in northern Venezuela. Therefore, it will not pose any danger to Costa Rica.

This is the last weather warning about it. Likewise, the IMN will inform of any change if necessary.

Due to the above, the IMN recommends:

• Stay informed through social networks, Twitter: @IMNCR, Facebook: Instituto Meteorológico Nacional CR and the WEB Page: www.imn.ac.cr

Gabriela Chinchilla
Meteorologist
DMSA-IMN
---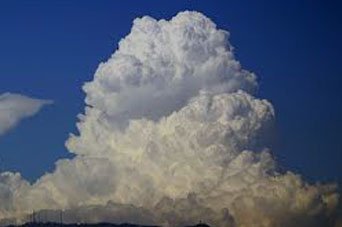 Atlas of Cloud
Everyone at some point have directed the view to the sky and observed the clouds. You have seen them dark, white, thin, dense, others that produce thunderstorms, lightning, hail and up to imagine well known figures.
See more
Services
The National Meteorological Institute, offers a range of services that can be ordered online in the next section of the site.
go to services