RSS IMN latest alerts(Local Notification):
https://www.imn.ac.cr/en/web/imn/avisos-meteorologicos/-/asset_publisher/lTlyP4wEZlDa/rss
RSS IMN latest alerts (Amazon Replication):
https://cap-sources.s3.amazonaws.com/cr-imn-es/rss.xml
« Back
Weather Warning-IMN-080323-1030am
Weather Warning
Heavy isolated downpours in the South Pacific and mountains of the Central Pacific
March 8, 2022
10:30 am
Diagnosis: Regional instability of the eastern tropical Pacific, added to favorable dynamic conditions in the local high atmosphere, maintain convective precipitations mainly in maritime areas close to our Pacific coast. During the early hours of the morning and this morning, very occasional downpours have been recorded near Uvita, Agua Buena and Puerto Jiménez in the South Pacific. The registered amounts are between 30 - 50 mm.
Forecast: During the morning period, some localized showers will remain in sectors close to Golfo Dulce and the Osa Peninsula, with amounts of less than 40 mm.
For the afternoon period, very punctual downpours are again expected, which may be accompanied by an electrical storm, in mountainous sectors of the South Pacific, Central Pacific and surroundings of Golfo Dulce. Lot estimates between 15 - 60mm in 12 hour periods. Punctual showers are estimated to the extreme southeast of the North Pacific, specifically in the mountains of the northeast and southeast of Barranca in Puntarenas and on the Nicoya peninsula. The estimated amounts would be between 10 - 40 mm.
Warning: Special attention because it is estimated that for the regions of the South Pacific there will be heavy punctual rains this Wednesday and Thursday, during the evening and night periods. In addition, possible strong storms in the high seas, close to our Pacific coasts for boaters.
Due to the above, the IMN recommends:
• Caution for sewer saturation and possible flash floods.
• Prevention before electrical storm and seek refuge in a safe place in case of appearing or perceiving strong gusts of wind near the storm clouds, due to the possible fall of tree branches, power lines, among others.
• Stay informed through social networks, Twitter: @IMNCR, Facebook: National Meteorological Institute CR and the WEB Page: www.imn.ac.cr
Jose Valverde Mora
Meteorologist
DMSA-IMN
---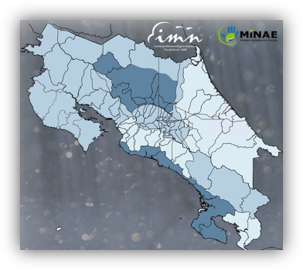 Impact-based forecasting
Provides information on the potential impacts to occur, in case of severe hydrometeorological events
See more...
Services
The National Meteorological Institute, offers a range of services that can be ordered online in the next section of the site.
Go to services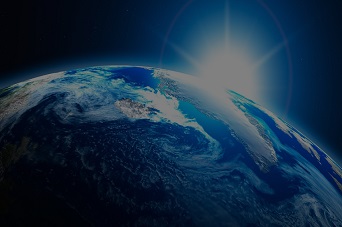 Ephemerides
In this section you will find all the necessary information about sunrises and sunsets of the Sun and Moon, as well as all the information about the corresponding lunar phases.
See more