RSS IMN latest alerts(Local Notification):
https://www.imn.ac.cr/en/web/imn/avisos-meteorologicos/-/asset_publisher/lTlyP4wEZlDa/rss
RSS IMN latest alerts (Amazon Replication):
https://cap-sources.s3.amazonaws.com/cr-imn-es/rss.xml
« Back
Aviso Meteorológico-IMN-190223-Ráfagas muy fuertes persisten este domingo en el país
Meteorological Warning
Very strong gusts persist this Sunday in the country
February 19, 2023
10:00 am
Diagnosis: The transit of a high pressure system through the Gulf of Mexico favors maintaining a high pressure gradient over the Caribbean Sea and Central America, which strongly accelerates the wind over our country. So far this Sunday there have been very strong gusts in the center and north of the national territory with ranges between 50-70 km/h in the Central Valley and between 65-110 km/h in Guanacaste and the mountains. In addition, scattered light rains have been recorded in regions of the Caribbean and Northern Zone with amounts of less than 3 mm.

Forecast: The stronger than normal windy pattern will be maintained throughout this Sunday and Monday, very strong gusts are expected in the Central Valley and lower parts of Guanacaste with estimated values between 60-80 km/h, while to the north Guanacaste and mountainous sectors are anticipated between 75-115 km / h. The most recent analyzes indicate that as of Tuesday the normal wind pattern of February would be returning.
On the other hand, there continues to be a very low moisture content in the region's atmosphere, so it will continue with little rain in the country, only occasional drizzles are expected in the North Zone and the Caribbean, especially in the mountainous sectors.

Warning: Special attention due to strong gusts of wind in the North Pacific, Central Valley and the mountains for this weekend.
Due to the above, the IMN recommends:

Prevention due to gusts of wind and their possible affectation of roofs, electrical wiring, signs, trees; as well as in the mountainous parts of the country and Guanacaste (national parks, volcanoes).
Caution in air navigation due to increased turbulence, as well as in maritime navigation due to increased rough seas, especially in the North Pacific, Gulf of Nicoya and northern Central Pacific.
Avoid burning of all kinds, as they can get out of control.
Stay informed through social networks, Twitter: @IMNCR, Facebook: National Meteorological Institute CR and the WEB Page: www.imn.ac.cr
Roberto Vindas
Meteorologist
DMSA-IMN
---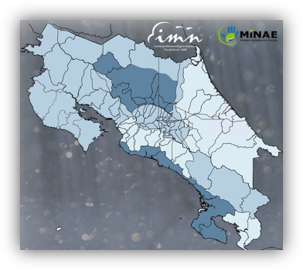 Impact-based forecasting
Provides information on the potential impacts to occur, in case of severe hydrometeorological events
See more...
Services
The National Meteorological Institute, offers a range of services that can be ordered online in the next section of the site.
Go to services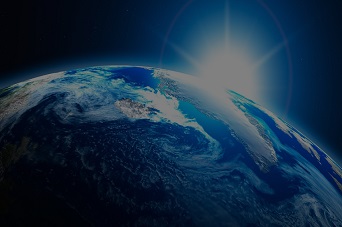 Ephemerides
In this section you will find all the necessary information about sunrises and sunsets of the Sun and Moon, as well as all the information about the corresponding lunar phases.
See more