RSS IMN latest alerts(Local Notification):
https://www.imn.ac.cr/en/web/imn/avisos-meteorologicos/-/asset_publisher/lTlyP4wEZlDa/rss
RSS IMN latest alerts (Amazon Replication):
https://cap-sources.s3.amazonaws.com/cr-imn-es/rss.xml
« Back
Weather Warning-IMN-250223-1130am
Weather Warning
Accelerated trade winds this Saturday in the country
February 25, 2023
11:30 a.m.
Diagnosis: The strengthening of high pressures from the north of the continent towards Central America, maintains the accelerated trade winds for the center of the Caribbean Sea and to the south of Central America. So far this Saturday there have been gusts in the Central Valley and lower parts of the North Pacific between 45 and 65 km/h; while, for the mountain ranges of the country, occasionally the gusts are between 80 - 90 km/h. On the other hand, scattered light rains have been recorded in regions of the Caribbean and Northern Zone with amounts of less than 15 mm.
Forecast: It is estimated that the windy pattern will continue throughout this Saturday, decreasing the intensity of the maximum gusts during the course of this Sunday.
Gusts are expected for today in the Central Valley and lower parts of Guanacaste with estimated values between 45 - 70 km/h, while in the north of Guanacaste and mountainous sectors of the country it is anticipated that occasionally gusts can reach values between 75 - 95 km/h.
On the other hand, a very superficial moisture content continues in the region's atmosphere, which is why there will be occasional light drizzle rains in the North Zone and the Caribbean, especially during the early hours and morning of this Sunday.
Warning: Special attention due to strong gusts of wind in the North Pacific, Central Valley and the mountainous sectors for this weekend.
Due to the above, the IMN recommends:
• Prevention of gusts of wind and their possible affectation of roofs, electrical wiring, signs, trees; as well as in the mountainous parts of the country and Guanacaste (national parks, volcanoes).
• Caution in air navigation due to increased turbulence, as well as in maritime navigation due to increased rough seas, especially in the North Pacific, Gulf of Nicoya and North Central Pacific.
• Avoid burning of all kinds, since they can get out of control.
• Stay informed through social networks, Twitter: @IMNCR, Facebook: National Meteorological Institute CR and the WEB Page: www.imn.ac.cr
Jose Valverde Mora
Meteorologist
DMSA-IMN
---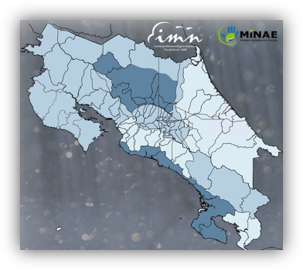 Impact-based forecasting
Provides information on the potential impacts to occur, in case of severe hydrometeorological events
See more...
Services
The National Meteorological Institute, offers a range of services that can be ordered online in the next section of the site.
Go to services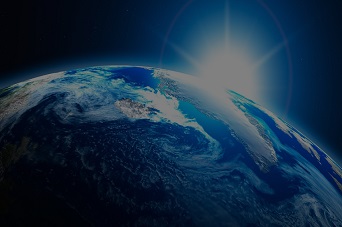 Ephemerides
In this section you will find all the necessary information about sunrises and sunsets of the Sun and Moon, as well as all the information about the corresponding lunar phases.
See more