24 de junio de 2016
10.45 a.m.
Diagnosis: At this moment the Intertropical Convergence Zone is located in the south of the national territory, in addition, due to the effect of the moderate trade winds there are isolated...
---
Weather warnings history
In this section you will find the weather warnings history.
« Back
Aviso-IMN-180119-0900 a.m.
Weather Warning
Strong gusts of wind will remain during this Friday
January 18th 2019
09.00 a.m.
Diagnosis: The high pressure system positioned over the Gulf of Mexico that has affected the region has weakened a bit, which implies a decrease in atmospheric pressure values ??in Central America and the Caribbean Sea, however, moderate trade winds are maintained with occasional strong bursts in the country. The speeds this morning have reached 91.5 km/h in the Orosi Volcano, 88.9 km/h in La Cruz, 67.5 km/h in Liberia, 47.1 km/h in Irazu Volcano, 64.1 km/h in Alajuela and 42.6 km/h in Pavas.

Forecast: The windy conditions are expected to continue during this Friday, with maximum gusts between 60-85 km/h in the mountain ranges of Guanacaste, Tilarán, Central Volcanic Range and Talamanca sector; while, in the lower parts of the Central Valley, the Gulf of Nicoya and the Nicoya peninsula are estimated gusts between 40-70 km/h.

Few precipitations are anticipated due to the presence of a mass of dry air over the national territory and the Caribbean Sea. Most of the Pacific and Central Valley will be sunny. For the Caribbean slope, variable cloudiness is expected without precipitation.

This Sunday is expected a very strong increase in the trade winds and also rainy conditions in the Caribbean due to the influence of cold surge #14 which will be entering the Caribbean Sea from Sunday afternoon. This push is estimated to be generating gusts above 100 km/h in the mountainous sectors.

Due to the above, the IMN recommends:

Extreme precautions for strong winds and possible impact on roofs, electrical wiring, signs, trees; as well as in the mountainous parts of the country (national parks, volcanoes).

Caution for boats by sharp sea and very strong waves in the North Pacific, Gulf of Nicoya, Central Pacific and the Caribbean Sea.

Caution in air navigation due to turbulence over mountainous sectors.

Avoid burning of all kinds since they can get out of control.

Stay informed through social networks, Twitter: @IMNCR, Facebook: National Meteorological Institute and the WEB page: www.imn.ac.cr
Daniel Poleo Brito/ Roberto Vindas
Meteorologists
DMSA-IMN
---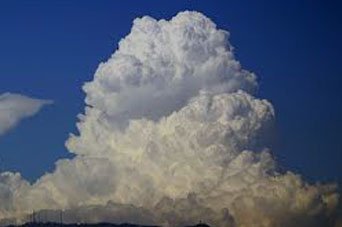 Atlas of Cloud
Everyone at some point have directed the view to the sky and observed the clouds. You have seen them dark, white, thin, dense, others that produce thunderstorms, lightning, hail and up to imagine well known figures.
See more
Services
The National Meteorological Institute, offers a range of services that can be ordered online in the next section of the site.
go to services