Condiciones lluviosas se intensifican en parte del país
03 de junio de 2020
4:30 pm
Diagnóstico: Intensas lluvias se han presentado durante esta tarde en gran parte del territorio nacional, esto debido al constante ingreso de humedad desde sectores marítimos y a la inestabilidad...
---
Weather warnings history
In this section you will find the weather warnings history.
« Back
Aviso Meteorológico-IMN-020420-1030am
Aviso Meteorológico
Condiciones lluviosas con tormentas vespertinas en el Pacífico y Valle Central
April 02, 2020
10:30 am.
Diagnosis: The high temperatures recorded this morning of up to 26.8 ° C in San José and the ingress of moisture from the Pacific Ocean in most of the Central Valley and the Pacific, as well as unstable conditions in the atmosphere.

Forecast:During the afternoon and night, conditions conducive to showers with thunderstorms will be being generated in the Central and South Pacific. The expected amounts for this region are estimated between 15-70 mm in periods of 6 hours.

On the other hand, in the central Valley there will be rainy conditions with a strong electrical storm, particularly to the west and south of the Valley; the expected amounts of rain will be between 5-40 mm in periods of 3 hours. For the rest of the country no significant rains are foreseen.

Due to the above, the IMN recommends:

Caution in areas vulnerable to flooding due to sewerage saturation, especially in the South Pacific and Central Pacific regions.
Take refuge in a safe place in case of hearing an electrical storm or perceiving strong gusts of wind near the storm clouds, as well as precaution for possible fall of tree branches, power lines, among others.
Stay informed through social networks, Twitter: @IMNCR, Facebook: Instituto Meteorológico Nacional CR and the WEBSITE: www.imn.ac.cr


Daniel Poleo

Meteorologist

DMSA-IMN
---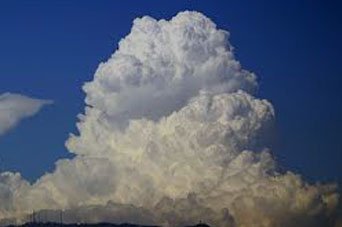 Atlas of Cloud
Everyone at some point have directed the view to the sky and observed the clouds. You have seen them dark, white, thin, dense, others that produce thunderstorms, lightning, hail and up to imagine well known figures.
See more
Services
The National Meteorological Institute, offers a range of services that can be ordered online in the next section of the site.
go to services