Onda tropical #26 la madrugada del viernes
6 de agosto de 2020
5 p.m.
Diagnóstico: La onda tropical #26 se ubica a esta hora en el oeste de Panamá, y estará ingresando al país durante la madrugada del viernes.   Pronóstico: Debido a esto, existe la...
---
Weather warnings history
In this section you will find the weather warnings history.
« Back
Aviso Meteorológico-IMN-031219-Fuertes vientos durante este periodo nocturno
Aviso Meteorológico
Fuertes vientos durante este periodo nocturno
3 de diciembre de 2019
5:00 pm
Diagnosis: High levels of atmospheric pressure on the Caribbean Sea generate an acceleration of the wind in the country. Throughout this day there have been maximum gusts between 40-55 km / h in the cities of the GAM, between 50-60 km / h in Guanacaste and between 60-80 km / h in the mountainous areas of the country.
Forecast: Throughout the night of this Tuesday and the dawn of Wednesday, windy conditions are foreseen for the Central Valley, Guanacaste and the mountains of the national territory. Occasional gusts are expected in the range of 40-60 km / h for the cities and lower parts of the GAM and Guanacaste and between 70-90 km / h for the mountainous areas.
Regarding the rains, scattered drizzles are expected in the vicinity of the mountainous areas of the Central Valley, the Caribbean and the North Zone with maximum amounts between 1-5 mm. In the coastal regions of the Central and South Pacific, isolated showers are expected during the first hours of the night, as well as scattered rains in the mountains of the South Pacific with maximum amounts between 1-10 mm.
Due to the above, the IMN recommends:
• Extreme precautions due to strong winds and their possible impact on roofs, electrical wiring, signs, trees; as well as in the mountainous parts of the country (national parks, volcanoes).
• Avoid burning of all kinds as they can get out of control.
• Stay informed through social networks, Twitter: @IMNCR, Facebook: National Meteorological Institute and the Website: www.imn.ac.cr
Roberto Vindas
Meteorologist
DMSA-IMN
---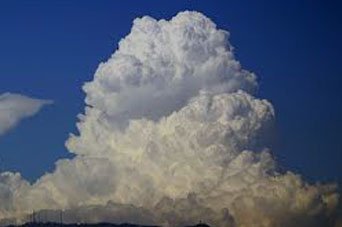 Atlas of Cloud
Everyone at some point have directed the view to the sky and observed the clouds. You have seen them dark, white, thin, dense, others that produce thunderstorms, lightning, hail and up to imagine well known figures.
See more
Services
The National Meteorological Institute, offers a range of services that can be ordered online in the next section of the site.
go to services