Afternoon of intense rains for the Central and South Pacific
13 june, 2019.
9:50 am
Diagnosis: An increase in the intensity of the trade wind over the north and center of the country due to the increase in atmospheric pressure over the Caribbean Sea generated rainy conditions in...
---
Weather warnings history
In this section you will find the weather warnings history.
« Back
IMN-060219-Windy conditions this Wednesday
Meteorological warning
Windy conditions this Wednesday
february 6, 2019.
7:50 am
Diagnóstico: Este miércoles persisten los altos valores de presión sobre el Mar Caribe, lo cual ocasiona que el viento se mantenga acelerado sobre el país. Las ráfagas máximas registradas desde la media noche del día de hoy fueron 96.1 km/h en La Cruz, 93.2 km/h en Volcán Orosi, 66.2 km/h en Alajuela, 58.7 km/h en Pavas, Liberia y 49.1 km/h en San José.
Pronóstico: Para hoy, se espera que persistan las condiciones ventosas para el Pacífico Norte y el Valle Central, con ráfagas entre 65-95 km/h en las zonas montañosas de Guanacaste, y de 40-60 km/h en la llanura. Además, para el Valle Central se prevén ráfagas ocasionales entre los 40 y 70 km/h.
Respecto a las lluvias, debido a la presencia de una masa de aire seco no se esperan precipitaciones significativas.
En cuanto a las temperaturas, se estima que las máximas se mantengan frescas en sectores cercanos al centro de San José, Cartago y en zonas altas del área metropolitana, mientras que en las costas se esperan máximas cálidas que oscilen entre los 29° y 36°.
Debido a lo anterior, el IMN recomienda:
Extremar las precauciones por vientos intensos y su posible afectación en techos, cableado eléctrico, rótulos, árboles; así como en las partes montañosas del país (parques nacionales, volcanes).
Extremar también la precaución para las embarcaciones por mar picado y fuerte oleaje en el Pacífico Norte y Golfo de Nicoya, así como a la navegación aérea por turbulencia sobre los sectores montañosos.
Evitar quemas de todo tipo ya que pueden salirse de control.
Manténganse informados a través de Twitter: @IMNCR, Facebook: Instituto Meteorológico Nacional y la página web: www.imn.ac.cr
Roberto Vindas / Juan Diego Naranjo
Meteorólogo
DMSA-IMN
---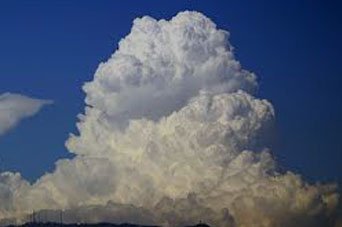 Atlas of Cloud
Everyone at some point have directed the view to the sky and observed the clouds. You have seen them dark, white, thin, dense, others that produce thunderstorms, lightning, hail and up to imagine well known figures.
See more
Services
The National Meteorological Institute, offers a range of services that can be ordered online in the next section of the site.
go to services