« Back
Informe Meteorológico N3-IMN-300419
Informe Meteorológico
Disminuyen los vientos alisios e intensidad de las precipitaciones el Caribe
1 de Mayo de 2019
6:00 pm
Diagnóstico: La presión atmosférica continúa alta sobre el Mar Caribe, consecuentemente el patrón ventoso sobre el país se mantiene, aunque ha estado disminuyendo de manera paulatina. Durante esta madrugada se han presentado lluvias dispersas en la región del Caribe con acumulados entre 5-40 mm en 12 horas.
Pronóstico: durante la noche y madrugada de mañana se presentarán lluvias dispersas de variable intensidad en las regiones del Caribe y Zona Norte, con montos de lluvias entre 20-60 mm en forma en periodos de 12 horas.
Por otro lado, en el Valle Central son posibles lluvias débiles y lloviznas principalmente en la provincia de Cartago, y sobre las zonas montañosas durante esta noche y la madrugada de mañana con montos entre 5-15 mm. En general se prevé una disminución de las precipitaciones que han estado presentándose en el Pacífico Central y Sur.
Debido a lo anterior, el IMN recomienda:
Precaución en la provincia de Limón ya que, con los montos de lluvias acumulados en las últimas horas, ya los suelos se encuentran saturados y se pueden presentar inundaciones repentinas por alcantarillado.
Manténganse informados a través de Twitter: @IMNCR, Facebook: Instituto Meteorológico Nacional y la Página WEB: www.imn.ac.cr
Próximo informe: mañana a las 8 a.m.
Daniel Poleo
Meteorólogo
DMSA-IMN
---
Weather warnings history
In this section you will find the weather warnings history.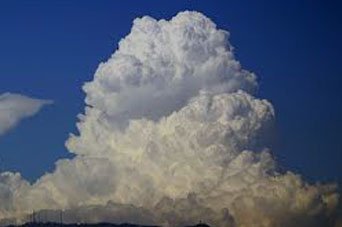 Atlas of Cloud
Everyone at some point have directed the view to the sky and observed the clouds. You have seen them dark, white, thin, dense, others that produce thunderstorms, lightning, hail and up to imagine well known figures.
See more
Services
The National Meteorological Institute, offers a range of services that can be ordered online in the next section of the site.
go to services