« Back
Aviso Meteorológico-IMN-030919-10.45am
Aviso Meteorológico
Aguaceros fuertes esta tarde y noche
03 de setiembre de 2019
10.40 am
Diagnóstico: Varios factores están incidiendo hoy en el incremento de la inestabilidad sobre el país, la posición de la Zona de Convergencia, las condiciones de la atmósfera alta, el calentamiento matutino y el ingreso de humedad desde el océano Pacífico son algunos de ellos.
Pronóstico: Por lo tanto, para esta tarde se estiman aguaceros aislados y fuertes acompañados de tormenta eléctrica en el Pacífico Central y Sur, Cordillera de Guanacaste y Tilarán, Valle del Tempisque, Península de Nicoya y sus alrededores, con montos estimados entre 20-70 mm. En el Valle Central, Zona Norte y montañas del Caribe se esperan aguaceros con tormenta eléctrica con acumulados estimados entre 10-45 mm y posibles montos superiores de forma puntual. Para la noche se prevén aguaceros con tormenta en el Pacífico hasta avanzadas horas de este periodo, así como posibles lluvias débiles en el Valle Central.
Para este miércoles se prevé un incremento de la humedad en el país dado el ingreso de la onda tropical #31 al país en horas de la mañana, lo cual estará propiciando un aumento de las precipitaciones en el país para este día.
Debido a lo anterior, el IMN recomienda:
Precaución en zonas con vulnerabilidad a inundaciones por saturación de alcantarillado, aumento de caudal en ríos y quebradas y sectores con alta propensión a deslizamientos. Precaución en las principales rutas del Pacífico y Valle Central.
Refugiarse en un sitio seguro en caso de escuchar tormenta eléctrica o percibir fuertes ráfagas de viento cerca de las nubes de tormenta, así como precaución por posible caída de ramas de árboles, tendido eléctrico o eventos de caída de granizo, entre otros.
Manténganse informados a través de Twitter: @IMNCR, Facebook: Instituto Meteorológico Nacional y la Página WEB: www.imn.ac.cr
Gabriela Chinchilla
Meteoróloga
DMSA-IMN
---
Weather warnings history
In this section you will find the weather warnings history.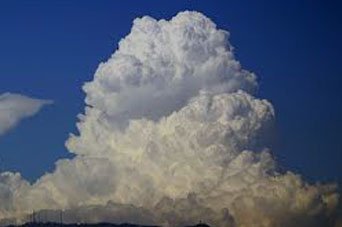 Atlas of Cloud
Everyone at some point have directed the view to the sky and observed the clouds. You have seen them dark, white, thin, dense, others that produce thunderstorms, lightning, hail and up to imagine well known figures.
See more
Services
The National Meteorological Institute, offers a range of services that can be ordered online in the next section of the site.
go to services