« Back
Aviso Meteorológico-IMN-061119-06.00pm
Weather Warning
Rainy conditions persist in the North Zone and the Caribbean
November 06, 2019
06.00 pm
Diagnosis: The transit of tropical wave # 46 over the country has generated extremely rainy conditions, particularly in the Caribbean and North Zone regions, with accumulations that have reached up to 150 mm in the last 10 hours in the province of Limón, from between 20 and 60 mm in the North Zone and up to 40 mm in the mountainous parts of the Central Valley.
Forecast: For the night (6 pm - 12 am), the most important rainy activity will be concentrated in the North Zone, the North Caribbean and the Cordillera de Tilarán, Guanacaste and Central Volcanica. The maximum accumulated are estimated between 15-30 mm.
However, the numerical prediction models show a high probability that the strong rainy activity can be restored during the early morning (12 am - 6 am) and the first hours of the morning in the province of Limón and the North Zone of the country generating accumulated maximums between 30-60 mm in said period. In addition, intermittent rains are expected in the Cordilleras of the country and in low areas adjacent to them.
Particular attention particularly in the province of Limón and the North Zone before possible reactivation of heavy rainfall during the early morning, this due to the high accumulated observed this Wednesday and that at this time they maintain some saturated basins in these regions.
Due to the above, the IMN recommends:
Caution in areas vulnerable to flooding due to sewer saturation, increased flow in rivers and streams, and in areas prone to landslides.
Shelter in a safe place in case of hearing thunderstorms or perceiving strong gusts of wind near storm clouds, as well as precaution for possible fall of tree branches, power lines among others.
Caution to drivers due to reduced visibility and wet roads.
Stay informed through Twitter: @IMNCR, Facebook: National Meteorological Institute and the Website: www.imn.ac.cr
Eladio Solano León
Meteorologist
DMSA-IMN
---
Weather warnings history
In this section you will find the weather warnings history.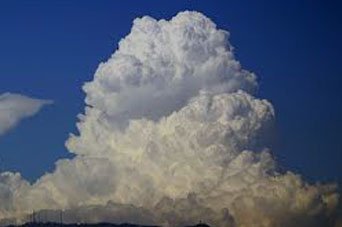 Atlas of Cloud
Everyone at some point have directed the view to the sky and observed the clouds. You have seen them dark, white, thin, dense, others that produce thunderstorms, lightning, hail and up to imagine well known figures.
See more
Services
The National Meteorological Institute, offers a range of services that can be ordered online in the next section of the site.
go to services