« Back
Informe Meteorológico #12-IMN-220120-Afectación por empuje frío #17 continuará este miércoles
Meteorological Report #12
Meteorological report # 12-IMN-220120-Cold thrust affectation # 17 will continue this Wednesday
january 22, 2020
9:30 am
Diagnosis: The cold push # 17 is located on the country, as a result, strong gusts have occurred in the areas of Guanacaste (maximum between 40-65 km / h), the Central Valley (40-55 km / h) and the mountain ranges (60-75 km / h). On the other hand, the influence of this atmospheric phenomenon has favored the formation of layers of medium and high cloudiness over a large part of the national territory, generating cool temperatures in addition to drizzles in mountainous areas and the Caribbean slope with amounts recorded between 5-10 mm.

Forecast: Throughout this day you will have a moderate wind pattern with occasional gusts in the areas of Guanacaste, the Central Valley and the mountain ranges. The maximum speeds are estimated between 40-60 km / h for the low parts and between 60-85 km / h in the mountains.
In addition, isolated rains and drizzles will continue to be recorded during this Wednesday in the Caribbean, North Zone and mountain ranges of the country with maximum amounts estimated between 10-50 mm in periods of 12 hours. Possible higher accumulations are not ruled out locally. For isolated areas of the Central Valley and coastal parts of the Pacific, isolated showers are expected during the afternoon with maximum amounts estimated between 5-15 mm.
Due to the persistence of the rain in the Caribbean and the North Zone during the last days the soils are saturated; therefore, special attention is recommended to areas with vulnerability to floods and to be aware of the official communiqués of the National Emergency Commission, as well as of the official entities.
Due to the above, the IMN recommends:
• Extreme precautions due to strong winds and their possible impact on roofs, electrical wiring, signs, trees; as well as in the mountainous parts of the country (national parks, volcanoes).
• Caution for boats by choppy sea and very strong waves in the North Pacific, Gulf of Nicoya, Central Pacific and the Caribbean Sea, as well as air navigation due to turbulence over the mountainous sectors.
• Avoid burning of all kinds as they can get out of control.
• Caution in areas vulnerable to flooding due to sewer saturation, increased flow in rivers and streams, and in areas prone to landslides.
• Stay informed through social networks, Twitter: @IMNCR, Facebook: National Meteorological Institute and the Website: www.imn.ac.cr
Next report today at 7:00 pm.
Roberto Vindas
Meteorologist
DMSA-IMN
---
Histórico de avisos meteorológicos
En esta sección encontrará el histórico de los avisos meteorológicos.

Asset Publisher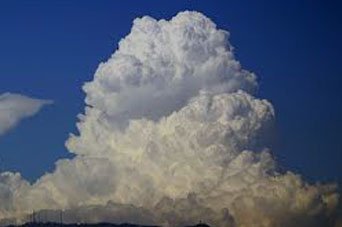 Atlas of Cloud
Everyone at some point have directed the view to the sky and observed the clouds. You have seen them dark, white, thin, dense, others that produce thunderstorms, lightning, hail and up to imagine well known figures.
See more
Services
The National Meteorological Institute, offers a range of services that can be ordered online in the next section of the site.
go to services