« Back
Condiciones ventosas este sábado
Aviso Meteorológico
Condiciones ventosas este sábado
25 de enero de 2020.
11:00
Diagnóstico: Altos valores de presión atmosférica sobre el Mar Caribe mantienen acelerado el viento sobre el país. En lo que va de este día se han registrado ráfagas en el rango de 40-55 km/h en las regiones bajas de Guanacaste, así como en el oeste y centro del Valle Central, en las partes montañosas del norte del país las ráfagas máximas alcanzaron hasta los 80 km/h. Por otro lado, esta condición ha favorecido el ingreso de nubosidad desde sectores marítimos a las regiones del Caribe, la Zona Norte y este de Valle Central generando cielo mayormente nublado con lloviznas débiles aisladas en dichas regiones.
Pronóstico: Para lo que resta de este día continuarán las condiciones ventosas en la zona de Guanacaste y el Valle Central con ráfagas en el orden de 40-60 km/h en las partes bajas y entre 60-90 km/h en las montañas.
Por su parte, habrá lluvias ocasionales a lo largo de la tarde y noche en las regiones del Caribe y la Zona Norte; además de lluvias ligeras y lloviznas en zonas montañosas del Valle Central y el norte de Guanacaste. Para las regiones del Pacífico Central y Sur se prevén lluvias aisladas durante la tarde y primeras horas de la noche especialmente en los alrededores de zonas montañosas y en las cercanías de la frontera con Panamá. Los montos se estiman entre 5-25 mm con posibles montos superiores de manera local.
Debido a lo anterior, el IMN recomienda:
Extremar las precauciones por vientos fuertes y su posible afectación de techos, cableado eléctrico, rótulos, árboles; así como en las partes montañosas del país (parques nacionales, volcanes).
Precaución en zonas con vulnerabilidad a inundaciones por saturación de alcantarillado, aumento de caudal en ríos y quebradas, además en sectores propensos a deslizamientos.
Precaución para las embarcaciones por mar picado y muy fuerte oleaje en el Pacífico Norte, Golfo de Nicoya, Pacífico Central y el mar Caribe, así como a la navegación aérea por turbulencia sobre los sectores montañosos.
Evitar quemas de todo tipo ya que pueden salirse de control.
Manténganse informados a través de las redes sociales, Twitter: @IMNCR, Facebook: Instituto Meteorológico Nacional y la Página WEB: www.imn.ac.cr
Roberto Vindas
Meteorólogo
DMSA-IMN
---
Histórico de avisos meteorológicos
En esta sección encontrará el histórico de los avisos meteorológicos.

Asset Publisher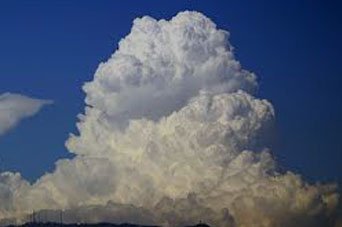 Atlas of Cloud
Everyone at some point have directed the view to the sky and observed the clouds. You have seen them dark, white, thin, dense, others that produce thunderstorms, lightning, hail and up to imagine well known figures.
See more
Services
The National Meteorological Institute, offers a range of services that can be ordered online in the next section of the site.
go to services